neurological disorders, which are exacerbated by the individual's environment.
A statement from Michael P. Botticelli, White House Officer of National Drug Control Policy, and Howard K. Koh at Harvard School of Public Health, considers pejorative terms such as "junkie," "crackhead," "addict," and others harmful and inaccurate. These terms, they write, "describe them [the individual] solely through the lens of their addiction or their implied personal failings." By making no distinction between the individual and their mental illness, the speaker is facilitating the stereotype of a person who is living with a substance use disorder.
According to the National Alliance of Advocates for Buprenorphine Treatment, "stigma remains the biggest barrier to addiction treatment faced by patients." The Alliance laid out a guide for using effective words to accurately and effectively describe the disease while avoiding stigmatizing speech. In addition to the terms reprimanded by Botticelli and Koh, the alliance condemns phrases that use the words "clean/dirty" and "habit/drug habit."
Using the phrase "getting clean" suggests the individual was once dirty, and ignores the truth that addiction is something they didn't choose and will struggle with for the rest of their lives. "Clean" and "dirty" are both used to describe drug test results as well, furthering the narrative that addiction is filthy and sobriety is sterile. Science has already proven that volition is only a variable of addiction, and that much of a substance use disorder is decided by genetics. Instead of using concepts that describe purity or cleanliness, the guide condones the use of words like "substance misuse," "addiction," "recovery," and "survivor."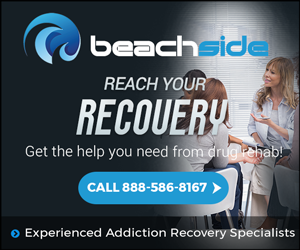 "Habit" is euphemistic term that doesn't describe the true medical nature of the disease. Instead, using "addictive disorder" or "disease" is not only much more accurate, it will expedite the dismantling of stigma and the ongoing addiction stereotype that it establishes. The guide suggests that phrases like substitution or replacement therapy should be swapped with medication assisted treatment to eliminate the idea that the treatment facility is simply replacing one drug addiction with another. On the contrary, professional substance disorder recovery centers are treating patients with the necessary methods of medication assistance, a safe detox, and effective therapy.
To enable over 20 million Americans to seek and attain medication assisted treatment from a specialized addiction treatment center, we have to change our culture's opinion of substance use disorders. That begins, slowly, by doing our best to revolutionize the semantics and eliminate the social stigma by informing people that addiction is a disease that, for millions of people, simply cannot be avoided.
Summary
Article Name
Changing the language of addiction will facilitate treatment
Description
Article on the changing lexicon of addiction.
Author