encourage more states to implement similar programs that provide record sealing for those formerly struggling with addiction and with non-violent state-level crimes.
Manchin also reintroduced the Budgeting for Opioid Addiction Treatment Act — also known as the LifeBOAT Act — to the U.S. Senate earlier this month. This would create permanent funding to provide and increase access to addiction treatment nationwide.
The act would collect funding for theses efforts by enacting a 1-cent stewardship fee for every milligram of opioid in a prescription pill. It would also include a rebate program for hospice care and cancer-related pain but exclude drugs specifically used for opioid addiction treatment.
The collected funds may be directed to new outpatient and inpatient treatment centers; increase access to residential, long-term rehab for drug dependence; creating or managing assistance programs that provide housing, employment and other support services that assist recovering patients assimilate back into society; operating or establishing facilities that provide care for infants with neonatal abstinence; recruiting and expanding reimbursement for certified mental health providers assisting in drug treatment; and creating or managing rehab programs in association with Adult and Family Treatment Center Courts.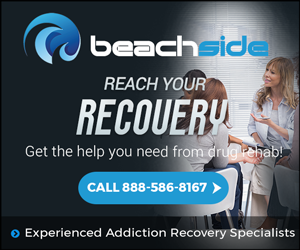 When Manchin first introduced the LifeBOAT Act last year, he stated in a press release that there was a "major barrier" for those struggling with an opioid addiction because of inadequate access to treatment. He also acknowledged that there are individuals who have realized they need help but have been denied access because there weren't enough beds, facilities, or mental health providers in their communities.
The senator hopes to bridge these issues with solutions for those in need and looks forward to working with colleagues to pass the bill so they can take "another step in the fight against opioid abuse."
Summary
Article Name
Senator hopes to help those in addiction treatment centers with Clean Start Act
Description
A senator from West Virginia introduced a bill in the U.S. Senate earlier this month that aims to aid people in addiction treatment centers. The Clean Start Act, proposed by Democratic Sen. Joe Manchin, will provide a "clean start" to those who committed nonviolent crimes because of their addiction as long as they have accomplished certain requirements.
Author