On March 4, more than 2,000 people came together in Delaware to participate in the fourth annual atTAcK addiction 5K rally, a fundraiser organized by the non-profit advocacy group aTAcK addiction, which raised roughly $150,000 to fight drug addiction.
The amount collected will go to programs planned by the foundation to support the community and addiction treatment services.
"In every non-profit, you always try to figure out how to raise money, so we decided to have a 5K," said Doug Salter, a retired Delaware State Trooper and board member of atTAcK addiction. "When we started, we were hoping to maybe have 250 or 300 people but as we got closer, the numbers just started to go crazy. By the day of the event, we had 900 people in our first year. The second year, we ended up with 1,500 people and we had about 2,400 people this year."
The first race was held in 2014, and the event quickly became the organization's main fundraiser, welcoming more attendees and raising more funds year after year. This year's race focused on ending the stigma that surrounds drug addiction, which has been the mission of the members of atTAcK addiction, who all have personal experiences with addiction.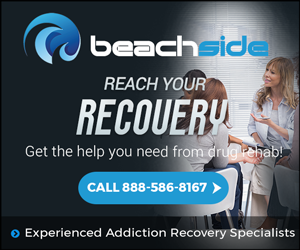 "We don't have any full-time employees, we are all volunteers," said Salter. "There are 13 members on our board. We're doing a lot of different things but we all have been impacted. All the members have either lost a loved one [to drug addiction] or have a loved one actively in recovery."
The capitalized letters in 'atTAcK addiction' are representative of Tyler Armstrong Keister, who was born on March 1, 1988, and lost an extensive battle with drug addiction in 2012. His parents, Donald and Jeanne Keister, founded the nonprofit the following year.
Salter joined the organization upon its establishment after watching his 23-year-old son Andrew struggle with a substance use disorder. "My son went through rehab right after high school," he said. "Like a lot of the stories that you hear, he was a big-time athlete who got hurt and had to have a hip operation. Then he went into a deep depression."
Salter explained that Andrew became addicted to opioids after having a second hip surgery and eventually transitioned to using heroin — but he hasn't used it in over four years.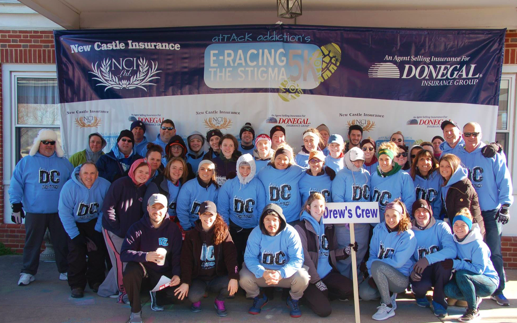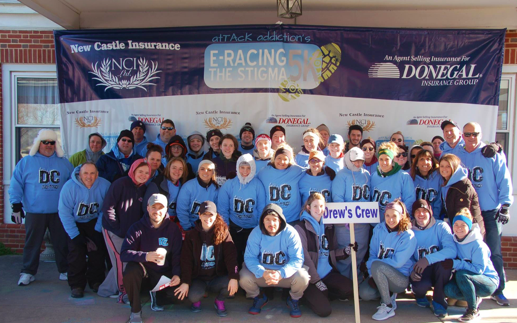 "It's a daily grind for him to realize that he is an addict and that he can't do the things his other 23-year-old friends are doing," Salter said. "He is working hard, but as a parent, you always worry. Always. I have had injuries before and was given a Percocet or Oxy and I don't like the way they make me feel but unfortunately if you have that [predisposition] you want more and more."
This predisposition to drug addiction appears to be profuse, considering that 3 of 4 Americans transition to using heroin after becoming addicted to prescription opioids, according to the U.S. Centers for Disease Control and Prevention (CDC).
New protocols to protect
The DEA reported last year that prescription drugs are a big concern in the state of Delaware and a reason for the rising number of deadly drug overdoses there — from 228 overdoses in 2015 to 308 last year. In New Castle county, where the atTAcK addiction 5K rally took place, the number of deaths associated with fentanyl increased 130 percent from 2014 to 2015.
"The opioid problem here in Delaware is bad, and it's getting worse. It continues to grow," Salter said. "But we have gotten laws passed. Now, most law enforcement agents and nurses can carry Narcan and just two years ago, nobody was carrying it."
AtTAcK addiction has been instrumental in… (continue reading)
Summary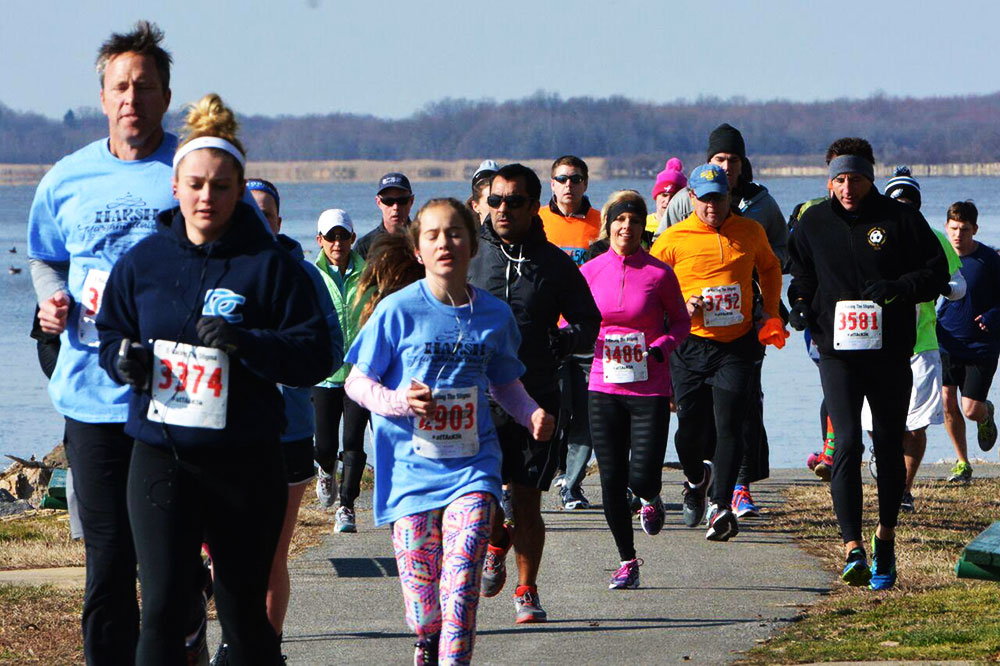 Article Name
5K in Delaware raises $150,000 to fight drug addiction
Description
On March 4, more than 2,000 people came together in Delaware to participate in the fourth atTAcK addiction 5K run/walk, an annual fundraiser organized by a non-profit advocacy group that raised roughly $150,000 this year.
Author