The New Hampshire Drug Monitoring Initiative (DMI) reported last month that from January 1 to October 7 the state had a total of 286 drug deaths – 16 were heroin-related deaths and 202 were fentanyl-related deaths. New Hampshire had a record 439 fatal overdoses in 2015, and predictions say that number will rise to a total of 488 by the end of this year.
Hillsborough County has the highest rates of heroin/opioid treatment admissions and emergency room visits, according to the report.
"Hillsborough County is on the border with Massachusetts," said John J. Bryfonski, chief of police of Bedford, in Hillsborough County. "So it's easy for preexisting trafficking groups to provide a supply for a market of folks that are already addicted to prescription painkillers. With that market base already established, these trafficking groups are able to capitalize and market heroin, heroin laced with fentanyl or fentanyl alone. The number of overdoses predictably goes up."
Weapon of mass destruction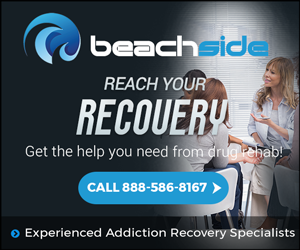 Fentanyl has been a scourge to New Hampshire.  
The synthetic opioid, which can be 40 times stronger than heroin, has been "a marketing ploy on the part of the trafficking organizations to enhance their product," Bryfonski said.
"Over the last year we have seen the product change," said Special Agent for the Drug Enforcement Administration (DEA) in the district of Manchester, Jon DeLena. "Fentanyl has been deadly for the state, and it's causing destruction in our communities here in New Hampshire. It's had a terrible, terrible impact for people who had been used to maybe a lower purity heroin and are now getting a tremendously high purity form of fentanyl. We see pockets of death throughout the entire state."  
Manchester, which is also in Hillsborough County, is the largest city in New Hampshire and has the highest number of overdose deaths in the state.
Bryfonski said that many people get involved in property crimes as result of their underlying addiction disorder, get arrested and treated in the town of Bedford or surrounding areas – but actually come from Manchester.
DeLena, who supervises DEA operations throughout all of New Hampshire, Maine and Vermont,  said: "I try to really draw a distinction between a heroin problem and a fentanyl problem. What we have in New Hampshire is a fentanyl problem. Most deaths we see here are from a combination of heroin and fentanyl, or fentanyl alone. That's the dangerous part."
For residents of New Hampshire, sources of fentanyl are very close – mostly in northern Massachusetts, according to investigations led by the DEA.
On a larger scale, fentanyl is produced illicitly in… (continue reading)
Summary
Article Name
New Hampshire on track for another record year of fatal overdoses
Description
The New Hampshire Drug Monitoring Initiative (DMI) reported last month that from January 1 to October 7 the state had a total of 286 drug deaths – 16 were heroin-related deaths and 202 were fentanyl-related deaths. New Hampshire had a record 439 fatal overdoses in 2015, and predictions say that number will rise to a total of 488 by the end of this year
Author