Recent studies showed that effective drug addiction treatment starts with an all-around assessment.
The Addictions Neuroclinical Assessment (ANA) is the new addiction assessment method recommended to physicians by scientists from the National Institute on Alcohol Abuse and Alcoholism (NIAAA). George Koob, director of the NIAAA, stated he believes the ANA may improve how addiction is understood on a biological level in the future. The approach focuses on how individual drug users respond to different toxic substances in dissimilar ways, instead of focusing on the classification of the drug itself, as the majority of current addiction assessment methods do. The ANA includes three functional processes: measures of behavior, brain function, and genetic data.
According to Dr. Sarah Wakeman, a Harvard physician, addiction specialist and the medical director for substance use disorders (SUDs) at the Massachusetts General Hospital (MGH), the Tobacco, Alcohol, Prescription medication, and other Substance use (TAPS) tool is a valuable for doctors assessing addiction — The tool is a two-part screening questionnaire that grades substance use habits based on initial positive or negative answers to five definite questions concerning a person's substance use within the past year.
"There are tools out there that make it easier for people who aren't addiction specialists," she said. "The TAPS tool just came out and is looking really promising because it is a tool that can be used in primary care and is pretty good at predicting people who have both problem use and substance use disorder."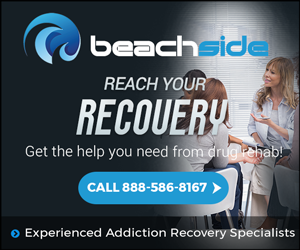 A study from November 2016, conducted by the National Drug Abuse Treatment Clinical Trials Network, showed that the TAPS was a useful tool to detect problem substance use in diverse populations but still needed further refinement before it can be widely recommended.
Different assessment methods are available and can be useful under varied circumstances. But Wakeman advocates that it is essential that doctors attempt to not only treat but assess addiction as a disease.
"Addiction is a chronic medical disease like diabetes, hypertension or heart disease, even though it's often not treated that way," she said. "Like those other illnesses, we want to identify people as early in the course of the disease as possible, because we want to prevent the negative consequences that come from untreated substance use disorder or addiction."
According to Wakeman, the first step physicians should take is… (continue reading)
Summary
Article Name
Challenges and new tools to assessing addiction
Description
Recent studies showed that effective drug addiction treatment starts with an all-around assessment.
Author