A partnership between tech giant Google and the United States Drug Enforcement Administration (DEA) will aim to combat the opioid crisis through various strategies, including an online map that will help Americans identify the closest drop location for the safe disposal of unused prescription medication.
When there are opioid pills left over from a prescription but a person no longer needs the medication, those pills can sometimes contribute to substance abuse. DEA research demonstrates that when unnecessary or expired prescription pills are properly disposed of, it can help prevent substance abuse.
Google developed a special map to help people identify drop-off locations for National Prescription Drug Take Back Day, which took place on Saturday, April 28. In addition, the tech company has announced that it will be working toward integrating data from the DEA into a map which will help people locate a nearby location where they drop off excess prescription pills year round.
Additionally, Google announced that grants and matching gifts totally $750,000 would be provided by the company to help fund the resources that help parents keep their kids safe from addiction. Furthermore, the company pledged to ensure information about addiction recovery treatment and the opioid crisis is easy to access through Google searches.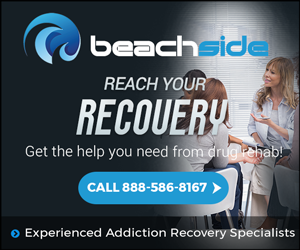 As the opioid crisis continues to ravage the United States, many different strategies are being implemented to help stymie the rising rate of fatal overdoses. Some of these strategies, like those suggested by Google, aim to mitigate addiction by providing people with as much information about substance abuse and addiction recovery treatment as possible. Other approaches are built on ensuring those who need it have access to the potentially life-saving opioid-overdose reversal medication, naloxone.
Data suggests that 115 Americans die each day from drug overdose, and in 2016, more than 60% of the fatal overdoses in the United States were attributed to opioids. Making the path to addiction recovery treatment more complicated is that many of those who become addicted to opioids begin using them due to a legitimate prescription.