Ignition interlock devices (IIDs) decrease the number of deadly crashes in states where the devices are required for individuals convicted of drunk driving, a new study shows.
Researchers from Johns Hopkins Bloomberg School of Public Health concluded that states that required IIDs saw approximately 1,250 fewer fatal crashes where drivers had a blood alcohol concentration of 0.08 or higher, which translates into a 7 percent decrease.
"This has been one of the most studied drunk driving countermeasures out there, and all the studies point to the effectiveness of interlocks in changing behavior and now saving lives," said Frank Harris, director of state government affairs for Mothers Against Drunk Driving (MADD). "This is a public health tool that needs to be implemented and enforced for all convicted drunk drivers."
Harris believes IIDs need to be implemented into the rehabilitation of offenders who choose to drive under the influence. The Centers for Disease Control and Prevention stated that IIDs reduce repeat offenses for driving while intoxicated (DWI) by about 70 percent while they are installed.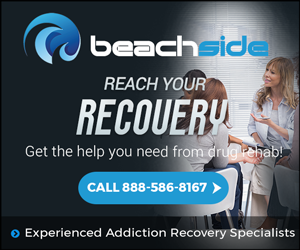 "You need have technology be part of that equation, and there needs to be assurance with consequence in that equation for the deadly choice to drive drunk," he said. "It needs to be more uniformly enforced throughout the United States."
Only 28 states currently require all DUI offenders to use an IID if they exceed a BAC of .08. Alcohol-related car accidents are one of the most preventable causes against mortalities in the U.S. with more than 10,000 fatalities in 2013, the study stated.
"[This study] gives us more data to bring to lawmakers when [MADD] is trying to enact positive change to a state's drunk driving law," Harris said. "We hope states use this in advancing — not necessarily harsher, but more effective — drunk driving laws."
States, such as Florida, Wisconsin and Nevada require the use of an IID for repeat offenders or for individuals who were convicted of driving with exceedingly high blood alcohol levels. They also allow a BAC between 0.15 and 0.18 — legal limits MADD is fighting to reduce to .08 in all states.
"In Wisconsin, you have prosecutors, judges and defense attorneys pleading down people's BAC level on a first offense so they avoid the ignition interlock," Harris said.
States that have not enforced a .08 limit are "definitely not" doing enough to prevent drunk driving, Harris said. "Usually the .15 is an arbitrary number really pushed by the alcohol industry to give the appearance that these states are doing enough to fight drunk driving. In reality, it's a guessing game because if you're under a .15, you don't have to install an interlock."
Approximately 1.3 million Americans are arrested every year for driving under the influence (DUI) or driving while intoxicated (DWI), according to data from the Substance Abuse and Mental Health Services Administration. Some offenders are sent to a treatment program either preceding an official judgment or after they have been convicted, as part of the sentence.
MADD's Campaign to Eliminate Drunk Driving has prioritized efforts to pass legislation in every state that currently does not enforce IIDs for first-time offenders.
"We won't quit until every state has an all-offender ignition interlock law in the books, and obviously we won't quit until drunk driving is eliminated either," Harris said.
When MADD first launched the campaign in 2006, only New Mexico enforced an all-offender ignition interlock law. More pervasive requirements for IIDs would "bode well for traffic safety," and is a better solution than a license suspension, which "does little-to-nothing to rehabilitate a drunk driver," Harris said, adding that… (continue reading)
Summary
Article Name
New study validates effectiveness of ignition locks for drunk driving offenders
Description
Ignition interlock devices (IIDs) have shown to decrease the number of deadly crashes in states where the devices are required for individuals who have been convicted of drunk driving, a new study shows.
Author