A committee of lawmakers has been created to combat the spiraling opioid crisis by devising regulations that could save lives.
A bipartisan group of politicians from Colorado turned their attention to the raging drug epidemic in a bid to target the underlying cause of addiction. The Opioid and Other Substance Use Disorders Interim Study Committee was formed after a request from Rep. Brittany Pettersen, of the Colorado House of Representatives, who wanted to see more done after her mother was hospitalized due to an overdose, following nearly 30 years of addiction.
Legislators will take part in meetings to discuss the main issues surrounding addiction, talk to experts and develop their understanding of the crisis while forming ideas for a series of bills, which they hope could save lives by cutting to the core of the opioid problem.
Vice chairman and Colorado Senator Kent Lambert said that members of different political parties have come together to form the committee in the face of alarming statistics.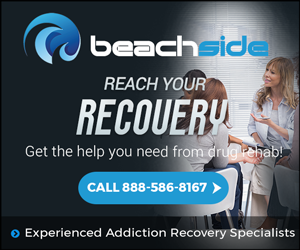 "Not just in Colorado but in the whole United States, [addiction] is a very important issue where we wanted to have some more information and discussion," he said. "It is not a partisan or political issue. Republicans and Democrats all recognize this is a serious problem that needs to be addressed now because people are at risk."
Committee members are looking mainly at the prevalence of opioids and addiction in Colorado, where there has been a massive increase in overdose death figures since 2000, hitting a peak of nearly 900 in 2014.
But the legislators know that any bills created could have far-reaching effects with the entire country looking to tackle the crisis. Lambert said one of the greatest struggles for the legislators is that there isn't a single cause for the current situation — overprescribing doctors, demanding patients and enforcement failures are all playing a part.
He also highlighted the irresponsible and illegal behavior, such as that recently exposed by the Attorney General in charging more than 400 medical professionals for a string of health care fraud crimes — including selling opioid prescriptions to desperate patients for personal profit.
The Colorado committee has so far met once — with a further five meetings planned — but a string of bill proposals have already been suggested.
"Part of the idea was that the committee might suggest five or six bills," Lambert said. "There have actually already been about eight bill ideas that have been suggested. I think people really want to have some path forward on this."
Some of the suggestions so far look at… (continue reading)
Summary
Article Name
Addiction crisis committee aims to save lives with new laws
Description
A committee of lawmakers has been created to combat the spiraling opioid crisis by devising regulations that could save lives.
Author