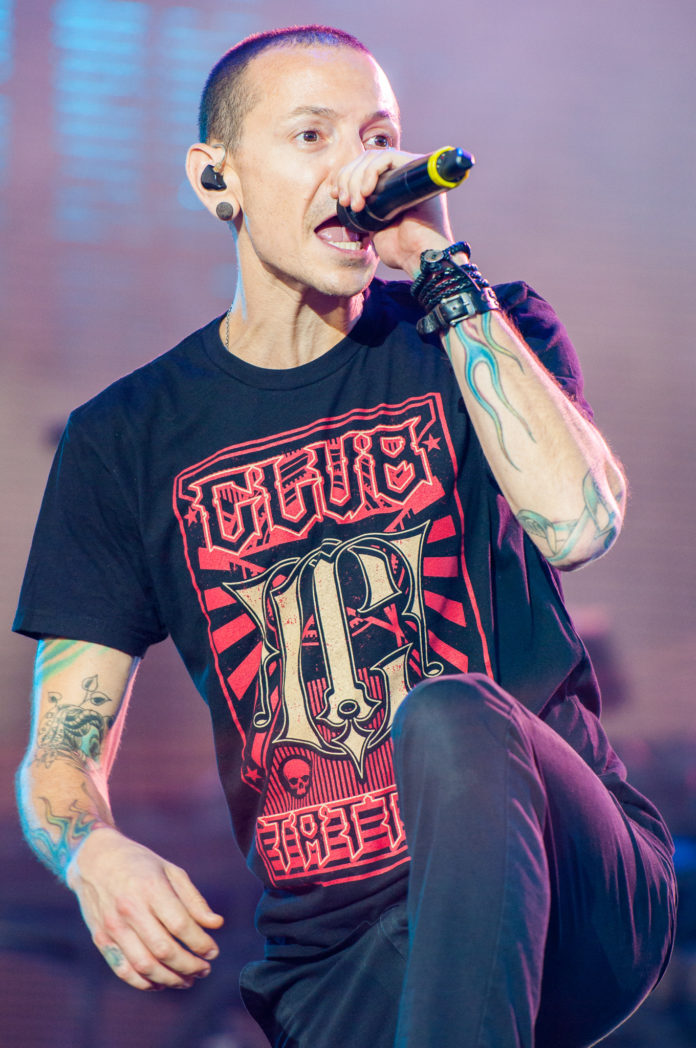 The toxicology report of Linkin Park singer Chester Bennington, who killed himself in July at age 41, had only a small amount of alcohol in his body at the time of his death according to a recently released autopsy.
The autopsy report contradicts earlier rumors that the singer could have been under the influence of drugs when he made the decision to take his life.
The singer's body was found near a half-full glass of Corona and an empty bottle of Stella Artois. In addition to the beer, there was a prescription bottle for a generic version of Ambien, a hypnotic drug used to combat insomnia, near his body.
Though Bennington had only a small amount of alcohol in his body, Talinda Bennington, his widow, said that drinking often brought suicidal ideations. He threatened to kill himself in 2006 after drinking heavily, she said.
Advertisement
The police found fingernails near Bennington's phone as well as his bedside table. Talinda Bennington said that her late husband had a nervous habit of picking at his nails.
There wasn't a suicide note with the body, but there was an outdated journal that is ostensibly an autobiography.
His widow said that the singer had recently been in an outpatient treatment program for his suicidal tendencies and hadn't taken antidepressants in a year. Bennington had been struggling to stay sober, even telling his friend Ryan Shuck that he was still battling addiction.
Before the autopsy results were released to the public,, Shuck said that he believed Bennington had been drinking when he passed away.
Bennington returned early from an Arizona vacation with his family and his body was found the following day by his housekeeper. After Bennington's death, his widow reached out to fans on Twitter, inviting them to share their stories of mental health struggles and offer support for each other.