The Round Rock Fire Department in Texas began implementing a new program to assist community members in need of addiction treatment and mental health services.
The program is an extension of the national Community Risk Reduction program, explained Fire Chief Robert Isbell. It acts as a means to assist local community members and monitor trends that could be used to develop future prevention methods.
"When the fire department goes out and interacts with the public every day, we see all forms of human suffering," Isbell said. "[We're] facilitating and coordinating all the community advocacy groups and services available to try to make a change — in their environment, in their physical and in their mental health. If we can touch this in a holistic view, we believe we can reduce the risk of them ever needing to call 911."
In the fire department's work with paramedicine and first responders, Isbell noticed that much of the demographic the department served also needed opioid treatment.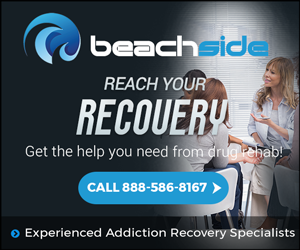 The fire department received $1.5 million in grant funding from the Texas Health and Human Services Commission. Approximately $750 thousand of that amount has been set aside to distribute opioid reversal drug kits to first responders, Isbell said.
In 2017, Williamson County EMS crews reported to 139 calls to administer naloxone; these numbers are up from 83 in 2016.
Medical professionals and government officials believe that the opioid crisis' effect in Texas has been underestimated. Although a 2017 surveillance report by the U.S. Centers for Disease Control and Prevention (CDC) revealed that Texas had a prescription opioid rate under 4 percent, the agency labeled the state as having a statistically significant increase (over 7 percent) in drug overdose deaths from 2014-2016.
March's CDC Vitalsigns report listed Texas was among 34 states where data was unavailable regarding opioid-related emergency department visits between July 2016 and September 2017. However, out of the 16 states who did report data, there has been an approximate 55 percent increase nationwide in opioid-related overdose deaths in large urban cities.
One of the reasons the numbers on opioid-related overdoses may be grossly underestimated is the fact that only 15 counties require a medical examiner to perform an autopsy and sign a death certificate. In many cases, deaths from opioid-related overdoses may appear to be the result of other complications, such as respiratory failure. Without proper investigation, a justice of the peace may misreport the cause of death for numerous patients.
The fire department is actively working… (Continue Reading)
Summary
Article Name
Addiction Treatment and Prevention in Round Rock Aided by Local Fire Department
Description
The Round Rock Fire Department in Texas is assisting community members in need of addiction treatment and developing prevention methods.
Author