The Pueblo Rescue Mission in Pueblo, CO plans to provide a residential addiction recovery program. The program will allow patients to stay for 18 months and assist them with job placement upon completion. Patients are currently being referred to the Springs Rescue Mission while plans are finalized at the Pueblo location.
The program will supplement the mission's efforts to shelter, feed and support the homeless population. Case managers will provide support to homeless persons through referrals, work readiness vouchers, and housing opportunities.
Formerly the Wayside Cross Gospel-Rescue Mission, the Pueblo Rescue Mission has serviced the population for 37 years, explained President and CEO Jackie Jaramillo. On the verge of bankruptcy, the nonprofit organization was acquired by the Springs Rescue Mission in Colorado Springs.
"We stepped in to keep the doors open," she said. "This is a complete startup operation. There was nothing here in the program we could salvage because it had deteriorated to a point where the programming didn't meet any of our standards in terms of servicing people with dignity."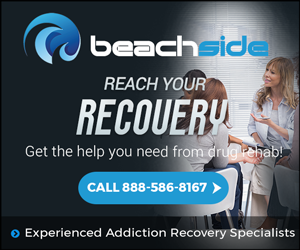 Currently, the mission is at an uncertain juncture. Jaramillo is negotiating with the city council to allocate a new location for its services. Individuals who reach out to the mission for addiction recovery are referred to the New Life Program offered by the Springs Rescue Mission.
Director of Addiction and Recovery Joel Siebersma oversees the Men's New Life Program at the Springs Rescue Mission. He stressed the importance of opening a similar program in Pueblo and emphasized the mission would not only benefit the county, but also restore families.
"It's a fairly well known fact that every dollar sent toward rehabilitation and recovery saves the community about $7or $8 in law enforcement and emergency services," he said. "Right off the bat, there's a financial gain for investing in rehab and recovery."
Siebersma mentioned that individuals who go through a program are more likely to cooperate with probation and parole, pay off court fines, get a job and become a productive member of society again.
"While there are some short-term capital expenses to be made and some start-up costs," he continued. "Over the long term, I think the evidence is overwhelming in support."
More important, he added, are how family relationships are restored.
"We can keep families together," he said. "We can keep parents looking after children. We can keep people from depending on other emergency services. As services continue, the benefits just continue to expand more and more."
According to Jaramillo, the Pueblo Rescue Mission's addiction recovery program will be based on the structure of the Men's New Life Program Colorado Springs. It will expand its services to assist women with substance use disorders as well.
Siebersma said that individuals seeking drug detox… (Continue Reading)
Summary
Article Name
Drug Addiction Recovery in Pueblo to be Offered by Rescue Mission
Description
The Pueblo Rescue Mission plans to provide a residential addiction recovery. Currently, patients are being referred to sister program.
Author