A community cookout hosted by the Brattleboro Police Department focused on connecting individuals in Brattleboro, Vermont to local drug rehab programs.
The event, which was held on July 13, was used to announce the development of Project CARE (Community Approach to Recovery Engagement) which assists people who need addiction treatment.
"The development of Project CARE has been in the making for approximately one year," said Michael Fitzgerald, Brattleboro Police Chief. "It started out from the concerns expressed at one of our Select Board meetings."
Fitzgerald noted that many people at the Select Board meetings expressed concerns about the rise in homelessness and drug activity occurring throughout the community. He also indicated that illicit drug use was associated with a rise in crimes, assaults, vandalism and disorderly conduct.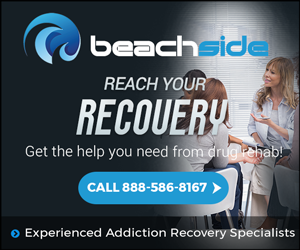 "We also found ourselves responding to the area with increasing frequency for overdoses, some fatal," he said. "The issue had to be addressed and it was basically given to the police department to solve. I quickly realized that in order to effectively address this activity we had to address multiple issues which basically ran parallel to each other,"
The Brattleboro Police established a set up where a person who needs addiction treatment services can go to the local police station and ask for assistance in finding substance abuse treatment facilities.
"I consulted with mental health experts, recovery specialists, social workers, and medical doctors to name just a few," Fitzgerald said. "I am the head of a law enforcement agency. I know how to lead a law enforcement agency. I do not know how to house the homeless, set up a food bank, diagnose a mental health ailment or clothe the naked. However, what I did know was that our strategy for addressing the opiate epidemic by arrest was not working and we were jamming the judicial system with low level misdemeanors with zero results."
He indicated that the original concept of Project CARE came from a small team that reached out to community members.
"This team consisted of a police social worker and an officer," Fitzgerald added. "They would travel to certain areas of the town, which were known to us, and basically try to connect those with a need to the [addiction treatment] services which could provide the best resources to address their specific needs."
He stated that while the outreach services were somewhat successful, they did not have a real impact on addressing the opioid crisis and the team eventually turned into Project CARE.
"We were interacting with the same people day in and day out and their conduct did not change," he added. "This was not only a strain on staffing but financially as well."
The Brattleboro Police Department partnered with multiple healthcare providers, the Vermont Attorney's office and Groundswork Collaborative to create initiative to assist people.
"We brought together various organizations to brainstorm on how each organization could address the issues they were the subject matter experts on," Fitzgerald said.
Now, the Brattleboro Police will not only help people find drug rehab programs, they will also monitor the people that use their addiction treatment services. People can concede illegal substances without being arrested and while getting help locating the right drug treatment program.
Even those who have been charged with minor drug offenses will be given the choice of going to drug rehab programs when they are brought into the station.
"Offenders will be given the opportunity to participate in our programs," Fitzgerald stated. "In doing so [they] can have the opportunity to have their charges potentially be dismissed or not filed at all."
Summary
Article Name
Drug Rehab Programs in Brattleboro Promoted During Cookout
Description
A community cookout hosted by the Brattleboro Police Department focused on connecting individuals in Brattleboro, Vermont to local drug rehab programs.
Author