In response to the opioid crisis, the mayor of Burlington, Vermont called for an increase in addiction treatment measures to assist those in the local community with substance use disorders.
During his recent State of the City Address, Mayor Miro Weinberger said that not enough was being done to treat patients, specifically in drug detox clinics and the prison system. He urged state legislature to pass Bill S.166, which would increase access to treatment for those in the county justice and parole systems.
Weinberger referenced the case of a local resident who, upon being released from prison, overdosed and died. If he had been treated during his stay, he most likely would not have relapsed.
Weinberger mentioned that in Chittenden County, it can take between two and three weeks for patients to receive methadone and buprenorphine. Other states, Weinberger said, have seen a doubled success rate in treating patients in the emergency room with these medications.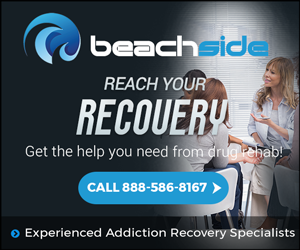 The state of Vermont has seen a rise in opioid-related overdose deaths in recent years. According to a preliminary report from the Vermont Department of Health (VDH) last month, there were 101 illegal opioid-related overdose deaths in 2017, which is up 5 percent from the previous year. Fentanyl was responsible for 67 of those deaths. Prescription opioid deaths have remained consistent since 2015, accounting for an average of 33 percent of deaths.
The Vermont Department of Corrections is also trying to spearhead its own efforts to assist inmates. Individuals are screened once they enter the system in order to determine the amount of treatment a patient requires. Following the initial assessment, they recommend medication-assisted treatment (MAT).
According to Annie Ramniceanu, the director of mental health and addiction systems for Vermont's Department of Corrections, a majority of those who have completed the program seek further treatment or counseling.
While medication is administered, the other half of treatment that focuses on behavioral and emotional therapy is often not offered — this is because Vermont only requires the medication portion of MAT.
State officials are working to remedy the situation as a means to offer patients a more holistic addiction recovery program.
The Department of Corrections has also submitted… (Continue Reading)
Summary
Article Name
Addiction Treatment in Burlington Needs to Increase Declares Mayor
Description
The Burlington,Vermont mayor stated addiction treatment must expand to assist persons with substance use disorders in the community.
Author