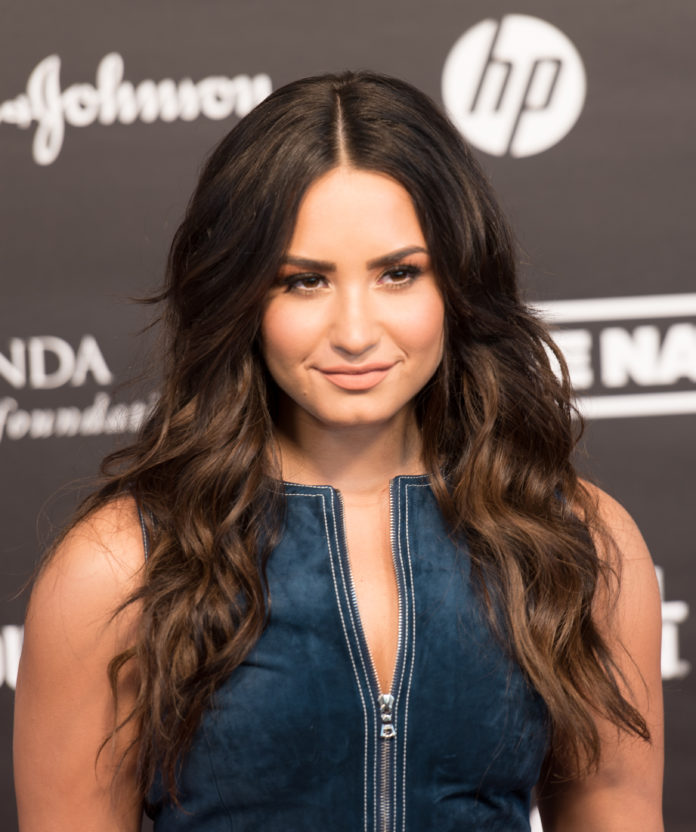 When paramedics showed up to Demi Lovato's Hollywood Hills home, she was found unconscious. According to TMZ, who broke the story, she was treated with Narcan, an anti-overdose drug before she was taken to the hospital.
Law enforcement said that Lovato overdosed on heroin and that she was being treated in relation to the incident, although it is not known what she is precisely being treated for.
The singer and actress has a history of drug abuse, being open about her addictions to alcohol and cocaine. She also has bipolar disorder and has struggled against bulimia.
Earlier this year Lovato released a song called "Sober," ostensibly admitting that she was no longer sober. Before that, she was in a documentary that addressed her alcoholism and cocaine use. She once lived in a sober living home and went through a program to get sober.
Advertisement
"Every day is a battle," she said, accepting the Spirit of Sobriety award at a Brent Shapiro Foundation funding raising event. "You just have to take it one day at a time, some days are easier than others and some days you forget about drinking and using, but for me, I work on my physical health, which is important, but my mental health as well."
Saying that she was going to a therapist twice a week, Lovato said that she was on her medications, going to meetings, and working out at the gym. She had been sober for six years.
Her overdose raises questions about the period between working her program and overdosing on heroin. Lovato was between shows, just performing at the California Mid-State Fair and about to go to perform in Atlantic City, but sources close to her told TMZ that she had been struggling lately.
Celebrities offered their support online, including country singer Brad Paisley and Ellen DeGeneres.