A sober living home called the Eden House in Gary, Indiana is being constructed to help support people who have been brought into jails for drug offenses.
The Eden House will be built by the organizers of Planted Seeds Ministry, a nonprofit social service group that helps people struggling with poverty or needing addiction treatment following drug-related incarcerations.
"The organization [Planted Seed Ministries] has been in business for 12 years now," said Dr. Renecia Williams, CEO of Planted Seed Ministries. "We started off providing services for men being released from prison and I now serve as a consultant for the Lake County Jail, which is the second largest jail in Indiana."
Williams stated that her organization discovered that many people in the county were being arrested for sleeping in public places and struggling with mental health or substance use disorders.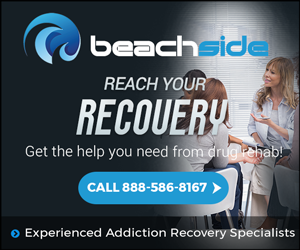 "They're spending anywhere from 30 to 120 days in jail just because they're ill," she said. "We decided to switch the program model to Eden House, which will provide permanent support of housing with clinical wrap-around services for individuals that meet that criteria. We will start with males because we see there's a peak in the population for males in this area."
Williams added that the sober living home is likely to open in December and her team is in the process of acquiring funding for the facility, which will have six to eight beds.
"We want to create not just a state awareness of this issue that has been a very big problem for many years but we want to make a national statement that just because a person is ill, they do not deserve to be put in jail. They need to be put in a place where they can become better citizens."
She highlighted that the sober living home is going to be called Eden House because of the biblical model, where everything is set up to help people become independent.
"We want to make sure that these individuals know that they do have a chance to become productive citizens with the appropriate assistance," she said. "People that are ill do not belong in jail. It's not a crime to be ill. Our motto is housing, not incarceration."
When a person is released from jail, they are usually referred to William's organization through a state or county prosecutor, a private attorney, judge or through a recommendation from a mental health department official in the jail.
"They will be identified upon initial assessment within the jail and the court attorneys will work together to get the referral processed to the actual home."
The Lake County Government and the Lake County Sheriff's Office are working with Williams to ensure that people obtain the substance abuse treatment they need after being released from jail.
"We have a lot of people excited about it, who can't wait for it to get open, or are eager to send referrals. I think the actual impact will happen when we open the door. They'll see that we're not dealing with an acute population but with everyday people that are out and about if they're medicated, [with people] that just need the additional assistance."
However, Williams explained that educating the public has been a challenging process.
"One of our biggest challenges is educating the public and stakeholders and leaders in the community," she said. "Just because you are dually diagnosed does not mean you cannot be a productive citizen and there are people that still care and would like to support them in their efforts in becoming more independent."  
Summary
Article Name
Sober Living Home in Gary Planned for Former Inmates
Description
A sober living home called the Eden House in Gary, Indiana is being constructed to help support people who have been brought into jails for drug offenses.
Author