Earlier this month, the Substance Abuse and Mental Health Services Administration (SAMHSA) announced the launch of MATx, a mobile app that will give doctors the ability to have instant access to vital information about medication-assisted treatment (MAT) for different cases of opioid use disorders.
"We know that 2.4 million people, aged 12 or older, have opioid use disorders," said SAMHSA's Director of Division Pharmacologic Therapies, Dr. Mitra Ahadpour. "However medication-assisted treatment which we know is effective still remains underutilized. We wanted to develop an app to make it really easy for primary care clinicians to provide medication-assisted treatment to their patients."
In March 2015, the U.S. Department of Health and Human Services (DHSS) launched its Opioid Initiative by stating that 78 people die from opioid-related overdoses in the United States every day, while 580 people start using heroin. SAMHSA developed MATx to join forces with the DHSS to improve prescribing practices, increase access to medication-assisted treatment, and expand naloxone use.
MATx will be available as a free download from the App Store and Google Play on Oct. 21, and will support physicians who currently provide MAT and physicians who plan to do so in the future. "If you're a primary clinician that's not board certified in addiction medicine, you need  [8-hours of  training] before becoming certified to prescribe buprenorphine," Ahadpour said. "We'll place all the links a doctor may need in order to get certified there." MATx will also feature a buprenorphine prescribing guide, information on medications, among other support tools and tips to improve the way patients get treated, including information for physicians on how to talk to their patients about substance abuse in a "nonjudgmental manner."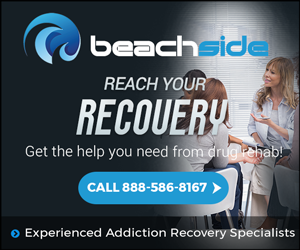 MATx is actually SAMHSA's second app geared towards physicians. The first was a suicide prevention tool called Suicide Safe which surpassed the agency's expectations.
"We had hoped to get the app in the hands of maybe 20,000 health care providers, and in the first year we doubled our expectation for it, so it's been downloaded over 40,000 times," said SAMHSA spokesperson,  Phil Walls.
SAMHSA has also developed apps focused on educating and assisting the general public.
Talk. They Hear You  was released last year to help parents talk to kids about underage drinking; and Be The One is a… (continue reading)
Summary
Article Name
Downloading ways to recovery
Description
New apps are coming to help people with almost any kind of addiction. Whether someone's looking for a local meeting, a daily dose of inspiration, a way to keep track of their sobriety, or chat with others who are trying to stay sober – there's an app out there for it.
Author