New data revealed that an average of two people died a day from drug overdoses in Minnesota in 2016.
The figures, released by the Minnesota Department of Health earlier this month, show that at least 637 of fatal overdoses occurred in the state last year, and opioids were associated with more than half of those deaths.
A total of 376 opioid-related overdose deaths occurred last year, 186 of which were caused by prescription drugs. Heroin caused 142 deaths, while fentanyl and other synthetic opioids accounted for the rest of the fatalities.
"If you look at what we have compared to the rest of the U.S., you might say that we don't really have that much of a problem," said Jon Roesler, epidemiologist supervisor at the Minnesota Department of Health. "We're not West Virginia or even Ohio, which have very high rates of opioids. The issue is that our rates may be low but they are coming up, just like the rest of the U.S. and they have been consistently increasing."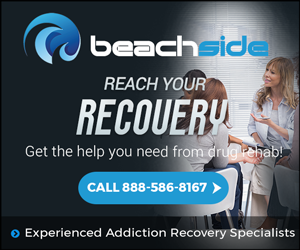 From 2015 to 2016, the overall number of opioid overdose deaths in the state increased 12 percent while the number of fatal overdoses caused by synthetic opioids went up 80 percent in the same period.
The growth in deaths related to opioids is more alarming when a 15-year period is analyzed: From 1999 to 2014, there was a fivefold increase in the number of deaths linked to opioids.
Although prescriptions have been the leading reason behind opioid overdose deaths in Minnesota, there was a reduction of 8.6 percent in the overall number of opioid prescriptions dispensed from 2015 to 2016.
"There has been a concerted effort to address prescription opioids, and it appears we met the curve on that," Roesler said. "[The numbers] have flattened out, and I think we're making a difference, which is really good news."
The state has employed several strategies that look to curb the increasing rates of drug overdoses and focus particularly on opioid-based substances such as the Opioid Prescribing Improvement Project, which looks to improve the quality of all health care professionals who prescribe or handle opioids.  
The numbers released this month prompted the Minnesota Department of Health to launch an 'Opioid Dashboard' — an electronic resource that's intended to be used as a single channel for the state to share all of their efforts, trends, and data regarding opioids.
The figures that are available on the dashboard have been collected by the Department of Health's Data-Driven Prevention Initiative and address factors related to opioid use, addiction and mortality as well as prevention.
"The highest mortality rates in Minnesota in 2012 were seen among people aged 45 to 64," Roesler said. "In 2016, we did not see an increase in mortality rates in this group, and this is also good news. We're not necessarily making a huge progress but it's not getting worse there. However, the mortality peak has changed. It is now in the 25- to 34-year-old group. This epidemic has, in just four years, morphed in front of our eyes."
Minnesota's Lieutenant Governor Tina Smith said that… (continue reading)
Summary
Article Name
Drug overdoses killed almost two people a day in Minnesota last year
Description
New data revealed that an average of two people died a day from drug overdoses in Minnesota in 2016.
Author