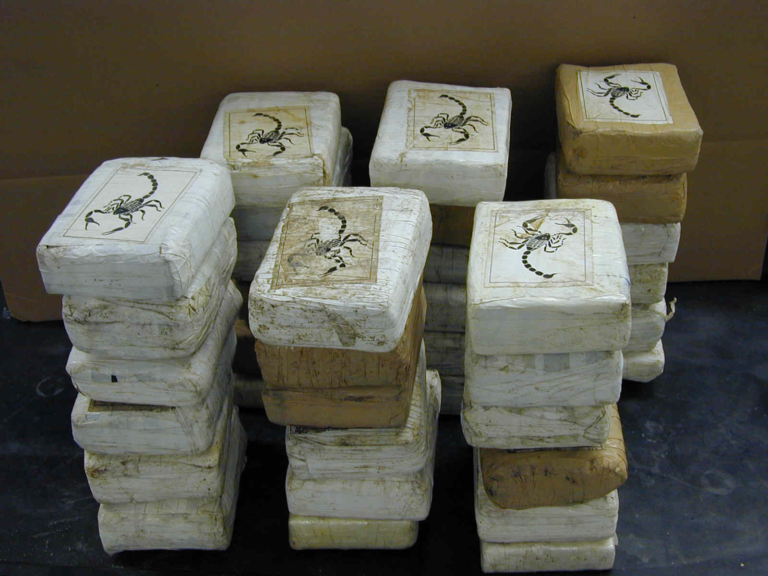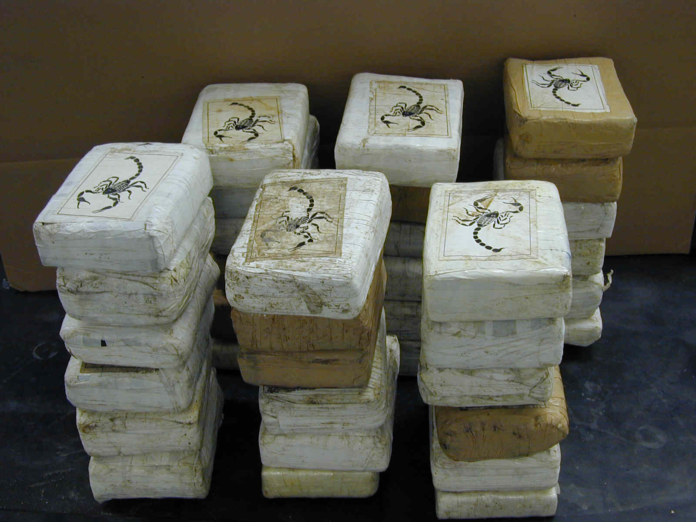 Colombia's President Juan Manuel Santos said Wednesday that his country has conducted the largest cocaine seizure in their history of tackling Colombia's infamous drug trade. The authorities seized 13.4 tons of cocaine at farms northwest of the city Medellin and made four arrests connected to the trafficking. The seized cocaine is worth more than over $360,000,000, according to the President.
Santos said that the four collections centers, which were in a six km radius between municipalities, stored the illicit drugs that belonged to the paramilitary and drug trafficking organization known as the Clan of the Gulf, or the Gaitanista Self-Defense Forces of Colombia (AGC). The Clan is a far right-wing ideological group that practices narcoterrorism and are long rivals of the communist rebels known as Revolutionary Armed Forces of Colombia, or the FARC, and the Ejército de Liberación Nacional (ELN) according to the Tracking Terrorism website. 
After the bust, which Colombian officials are calling the cocaine seizure Operation Agamemnon II, the country of Colombia has now seized 362 tons of cocaine this year. They have passed the 2016, President Santos said.
The cocaine was stacked in large plastic-wrapped blocks kept in a shed. The finding was originally thought to be 12 tons of highly pure cocaine, but late the Ministry of National Defense tweeted the complete seizure was 13.4 tons.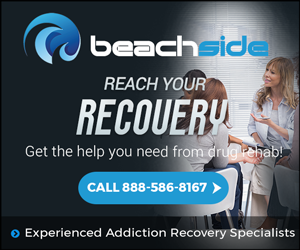 Recent raids from Colombian authorities are a response to the large hike in cocaine production in the country. The United Nations Office on Drugs and Crime said that Colombia's territories with coca cultivation had increased by 52 percent last year, from 96,000 hectares in 2015 to 146,000 hectares in 2016, enough to produce 850 tons of cocaine according to the U.N. organization Colombia Reports.
In order to try to mitigate growth during Colombia's transition to peace, the government has used cash incentives to farmers for planting other crops. They also have stepped up the dismantling efforts. As of this week, Colombia had forcibly destroyed more than 44,000 hectares, or 108,000 acres of illicit crops growing cocaine and other drugs.
Aerial fumigation briefly reduced the Colombia's coca crop, but the planes were grounded in 2015 because of concerns that herbicide may cause cancer.