A Philadelphia officer is accused of playing a role in a multi-state conspiracy to distribute drugs seized from dealers. A federal investigation has been opened to look at the corruption allegedly carried out among members of a high-ranking Baltimore police unit. The investigation has led to the arrest of the Philadelphia officer Eric Troy Snell, who is accused of selling cocaine and heroin that was seized in the city.
Snell, 33, is the most recent police officer to be indicted in the case. Eight other arrests of Baltimore police officers have resulted, all of which are members of a squad assigned to track down illegal weapons. They are now accused of federal racketeering charges involving the theft of hundreds of thousands of dollars, money that was seized while searching the homes and property of the police suspected of drug trafficking.
Snell is a three-year veteran of the forces who began his career in Baltimore. He is accused of partnering with a member of the task force to arrange for the sale of drugs. Prosecutors in the case also allege that Snell pressured the other office to remain silent about their role in the sale of these drugs. Snell also appears to have made a vague threat against the children of the officer in an attempt to assure his secrecy according to a recorded conversation.
The federal indictment says that Snell met Jemell Rayam, also a member of the Baltimore Gun Trace Task Force, while they were both attending police academy. Rayam was also reportedly involved in the task force's campaign to steal money, marijuana, and heroin from alleged dealers between 2014 and 2016.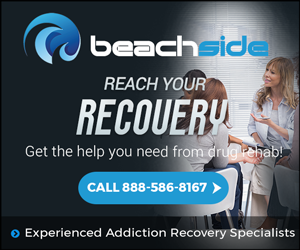 The prosecutors handling the case say that Rayam brought Snell into the heist in October 2016 when the officer contacted him to arrange for the sale of 80 grams of heroin recovered from dealers.
Reportedly, Snell set up a meeting between his brother and Rayam to coordinate the transfer of the drugs. Then Snell's brother allegedly sold the drugs for thousands of dollars. Then Snell allegedly deposited $1,000 each into Rayam's account and his own, and continued with several similar transactions over the next few months.
When Rayam was arrested in June on racketeering charges, according to the indictment, he spoke to Snell on the phone from jail, and was told that Snell would "keep an eye" on Rayam's children, which is being interpreted as a threat to ensure his silence on Snell's involvement.
Rayam plead guilty to one count of racketeering and signed a plea agreement that mentioned an unnamed officer was involved in the robberies. Though the plea agreement could grant a reduced sentence, it is unclear if the testimony led to Snell's arrest.
Although the arrests' effect of the police force in Philadelphia, but the Baltimore Police Commissioner Kevin Davis was forced to disband the Gun Trace Task Force, and may have to drop nearly 40 arrests made by the eight Baltimore officers.