The FDA has approved an opioid withdrawal device made by Innovative Health Solutions, a company based in Southern Indiana.
The device, called the NSS-2 Bridge (or "the Bridge"), aims to mitigate the symptoms of withdrawal during addiction recovery. According to the manufacturer, the Bridge is a roughly the size of a half-dollar, and sits on the individual's ear. By sending electrical impulses to the cranial nerve, the device aims to cut down on the symptoms associated with opioid withdrawal.
In a press release that announced the approval of the opioid withdrawal device, current FDA Commissioner Scott Gottlieb detailed the features of the Bridge and explained why it had been approved.
In the November 15 press release, Gottlieb stated that the FDA was prepared to find "innovative new ways" to combat the ongoing opioid addiction epidemic. In order to successfully prevail over the opioid crisis, Gottlieb said, better medications and new devices would need to be created, along with methods of treating pain that do not result in addiction.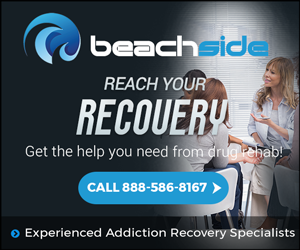 With the opioid withdrawal device approved by the FDA, insurers are more likely to approve the cost of the Bridge, which is only available with a prescription. Before it was approved by the FDA, the cost of the device was about $600, although that price tag has been nearly tripled, depending on the vendor.
According to the FDA press release, the Bridge was approved based on the results of a study that included 73 patients. However, that study did not include a control group. In this instance, a control group likely would have been created by giving a percentage of the patients a "placebo" device. In addition, the study did not test variables such as the optimal duration or intensity of the electrical impulses generated by the opioid withdrawal device.
The device is to be used during the acute phase of opioid withdrawal, which typically lasts less than a week. The device is not to be used with pacemakers, hemophilia, or psoriasis.