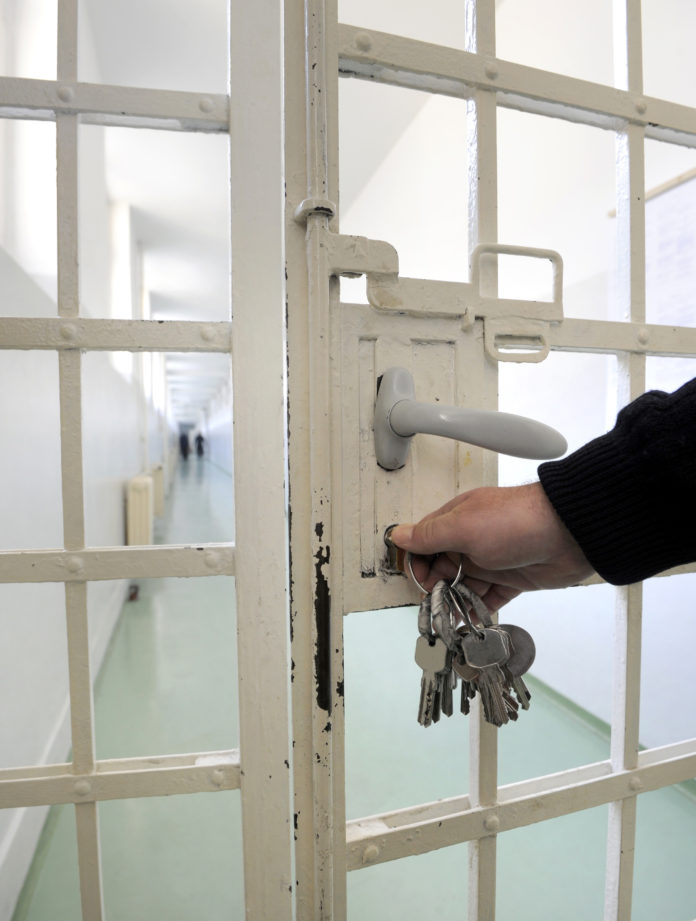 In Fulton County, Ga., a corrections officer was arrested for smuggling meth, weed, and other substances into jail.
Officer Adonis Lovejoy had been working at Fulton County Jail for approximately 6 months when police began investigating him.
After discovering a note which led them to find meth, marijuana, and two cell phones in an inmate's cell, the police conducted a federal investigation that pointed them to Lovejoy.
On Nov. 25, Lovejoy arrived for his shift with a brown bag in his hand. After signaling to the watch tower to open a particular inmate's door, he dropped the bag on the floor and kicked it inside.
Advertisement
His coworkers were prepared for this, and caught the entire incident on camera. Upon retrieving the bag, they found marijuana, five Xanax pills, five Percocet pills, lighters, and tobacco inside, prompting Lovejoy's arrest.
Police believed he was paid approximately $500 for this last shipment of drugs.
Prior to this incident, Officer Lovejoy had been in good standing, and had received over 160 hours of training.
Unfortunately, this is a scenario that plays out all too often.
Those in positions of power abuse the system they've been trained to protect after their sense of duty loses out to a different ambition.
"What got to you?" Winne from Channel 2 Action News asked in an interview he conducted from Lovejoy's jail cell.

"Hardship," said Lovejoy.
After paying a $12,000 bond, he was released from prison.
Fulton County has yet to make a decision to suspend or fire Lovejoy.
In a similar case, a former Platte Woods police officer was caught stealing drugs on two separate occasions.
Richard Robert Langely is accused of stealing 38 Hydromorphone pills from a Drug Enforcement Administration (DEA) drug take-back program.
After Langley asked a fellow police officer to delete footage from his body camera, the officer discovered evidence of Langley's malfeasance.
Audio from his body camera revealed sounds of pill bottles being shaken and a Velcro fastener being opened and closed.
Surveillance from the police station also shows Langley parking his squad car behind his pickup truck, and then entering his truck. While his bulletproof vest pocket is full when he leaves his police car, it is empty again after he leaves his truck.
Video from Oct. 30 shows Langley rifling through bags of medication at another drug take-back program, before appearing again at the police station, presumably to deposit more contraband in his vehicle.
Upon a search of his vehicle, police discovered a bottle of painkillers with the label torn off.
While everyone from field officers to jailers must be expected to not only enforce the law, but also uphold it themselves, this is usually easier said than done.
Law enforcement officers are in the unique position of facing constant temptation: of seeing more money in illegal contraband than they do in their paychecks, of knowing the weaknesses of their organizations, and of being held above suspicion.
Until there are reparations for how cases like this are handled, incidents like this will continue to occur.