The University of Michigan in Ann Arbor has been leading an addiction recovery program to support students who battled a substance use disorder or are looking to stay away from drugs and alcohol instead of joining the school's party scene.
The Collegiate Recovery Program (CRP) has pioneered an alternative culture where students who need the support meet like-minded peers who are focused on staying sober and thriving academically.
The CRP is not a medical treatment program for students with substance use disorders but a program that provides personalized and holistic recovery support.
The students who are struggling with a substance use disorder will likely obtain a referral so that they can receive professional addiction treatment services at the location that best suits their needs.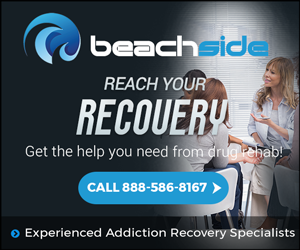 In addition to providing a platform for students to connect with other people in recovery, the program emphasizes accountability. There are weekly check-ins conducted by the CRP team as well as case management.
The members of the program organize sober events both on the school's campus and in other off-campus locations and promote opportunities for students to serve in different areas.
The program has also been focused on debunking the myths, assumptions and stereotypes that surround substance use disorders.
The CRP is a part of the Michigan University Health Service (UHS), the department of the school that promotes wellness and offers a range of clinical services, mostly free of cost, to students.
In 2016, a team of UHS researchers conducted a study that revealed that almost 50 percent of the school's undergraduate students engaged in the high-risk consumption of alcoholic beverages.
The study also highlighted that almost 10 percent of the undergraduate students used prescribed medications for non-medical reasons.
The findings of the study emphasize that alcohol and drugs are affecting a staggering number of students considering the university had an undergraduate enrollment of nearly 30,000 students during the fall of 2016.
The CRP program manager is Matt Statman, a social worker and certified alcohol and drug counselor who has been on a mission to show students that they can have an enjoyable college experience without regularly resorting to drugs and/or alcohol.
Statman explained that the program has not been designed to push students to get sober but to support the students that already are sober or have shown to be decidedly motivated to transition to sobriety.
He added that the addiction recovery program has… (continue reading)
Summary
Article Name
Addiction Recovery Program in Ann Arbor Supports College Students
Author