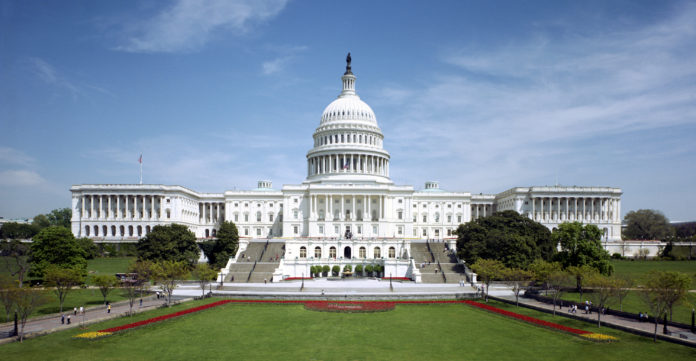 The U.S. House of Representatives has passed 25 bills that aim to provide crucial support to government and public institutions to fight the opioid epidemic in different ways.
The bills are an effort to show legislative support against the opioid epidemic and concerned a number of issues, including improving living homes, access to the overdose drug naloxone, develop new forms of non-dependency-forming pain medications, and the disposal of unused medication.
They were authored by both Democratic and Republican House representatives and will allow medical professionals to view a patient's medical history for previous drug use.
Energy and Commerce Committee Chairman, Greg Walden (R-OR), and Michael C. Burger (D-NY), Health Subcommittee Chairman, made a joint statement and said that the bills are "real solutions" that will change the way we respond to the problem.
Advertisement
One bill that was passed is called the Ensuring Access to Quality Sober Living Act of 2018 and will give authority to the Substance Abuse and Mental Health Services Administration (SAMHSA) to "develop, publish, and disseminate best practices for operating recovery housing that promotes a safe environment to sustained recovery." It was authored by Mimi Walters (R-CA), Gus Bilirakis (R-FL) and Raul Ruiz (D-CA).
Another bill, called the Synthetic Drug Awareness Act of 2018, will require the U.S Surgeon General, Jerome Adams, to submit a comprehensive report on the public health effects that the rise of synthetic drug used has had on youth aged 12 to 18. Adams will submit the report to Congress and was authored by Representatives Hakeem Jeffries (D-NY) and Chris Collins (D-NY).
Jessie's Law, which requires the Department of Health and Human Services to research and develop the best way to present information about a person's substance abuse history so medical professionals can make informed decisions about treatment. It will require the patient's consent. It was authored by Debbie Dingell (D-MD) and Tim Walberg (R-MI).
Dingell and Walberg also wrote the Safe Disposal and Unused Medication Act that allows hospice employees to remove and dispose of controlled substance that were unused after the death of a patient.
The Comprehensive Opioid Recovery Centers Act of 2018 will establish facilities to improve the opportunities for individuals addicted to drugs" and maintain long-term recovery by using FDA-approved medications and evidence-based treatment.
Vice Chairman of the Health Subcommittee, Brett Guthrie (R-KY), and Ranking Member Gene Green wrote the bill.
A bill was also passed to give pharmacists more information about drugs and the ability to decline prescriptions for controlled substances that they may be suspect for abuse.
These and 19 more bills were passed in an effort to combat the opioid crisis and the House will review new bills in 2019, including a bill on how cryptocurrencies are used to facilitate goods and services linked to drug and sex trafficking, but only time will tell which bills are effective and which aren't.