The Western Virginia Regional Jail in Salem, Virginia has begun instituting a drug abuse program that will help inmates suffering from substance use disorders.
On July 1, the Western Virginia Regional Jail — which assists the counties of Franklin, Montgomery and Roanoke — began to implement a naltrexone addiction treatment program to help the inmates keep opioid and alcohol withdrawals at bay for approximately a month.
Researchers at Duke University and Thomas Jefferson University conducted a study on opioids and alcohol and how they often go hand in hand as well as what naltrexone could do to limit the withdrawals. There were 174 people who participated in the study and 140 of them reported having an alcohol addiction with an opioid use disorder.
The naltrexone shot, under the brand name Vivitrol, costs over $1,000. The Western Virginia Regional Jail is funding this drug abuse program with $67,000 of their own finances and a $200,000 grant from the Commonwealth of Virginia Department of Criminal Justice Services.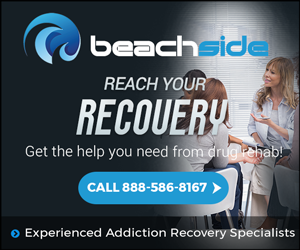 The grant allots up to $204,538 to the jails that meet the application requirements of the Residential Substance Abuse Treatment Program (RSAT) for Prisoners Program.
RSAT enables medication-assisted treatment (MAT) services in local and regional jails and helps prepare prisoners for reintegration into society.
The RSAT initiative can be used in individual or group therapy or vocational activities to help treat inmates struggling with substance use disorders. There are several requirements that regional and local jails have to undertake before applying for this grant.
One requirement is mandating inmates to participate in programs that utilize treatments such as naltrexone for three to six months. Other conditions include that the agencies provide residential treatment intended specifically for use by inmates in the RSAT program. Another includes focusing on each inmate's substance use disorder uniquely.
Another prerequisite involves developing the inmate's social and behavioral skills that could be associated with their substance use disorder. MAT models must be practiced and demonstrated for the inmate population participating in the drug abuse program.
A risk and needs assessment has to be exemplified and included in the drug abuse program in order for the the inmate to be treated correctly. Drug tests are also administered before the participants can graduate from the program.
Drug abuse programs like this are important across the country because approximately 46 percent of the U.S. prison population are incarcerated due to drug offenses, according to the Federal Bureau of Prisons.
The bureau also indicated that as of April 2018, 11,203 inmates were partaking in residential drug treatment programs while 12,295 inmates participated in non-residential programs. There were 11,765 inmates that were receiving drug education and 7,035 prisoners receiving community education.
Drug treatment programs in jails are important in this case because prisoners can still struggle with addiction once they leave jail. Based on preliminary reports, there were 377 drug-related overdose deaths in Virginia in the first quarter of 2017, 306 directly related to opioids, according to the Virginia Department of Health.
Summary
Article Name
Drug Abuse Program in Salem Jail Helping Inmates
Description
The Western Virginia Regional Jail in Salem, Virginia has begun instituting a drug abuse program that will help inmates suffering from substance use disorders.
Author