Community members, government officials and medical professionals gathered last week in Madison, Miss. to discuss addiction recovery resources and prevention measures.
The event, known as the Opioid and Heroin Mississippi Drug Summit, was held at Broadmoor Baptist Church. The summit was made possible through a partnership among the Mississippi Department of Health, the Attorney General's office and other state agencies and addiction treatment centers.
Speakers included the state Attorney General and a representative from the Drug Enforcement Agency.
The two-day summit included drug education courses, such as 'the Intersection of Sex Trafficking and Heroin and Opioid Abuse,' as well as sessions on prevention efforts and addiction treatment resources available for individuals with substance use disorders. Other presentations focused on medication-assisted treatment and chronic pain treatment alternatives.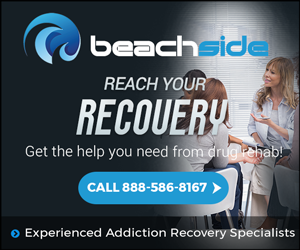 Those in attendance were able to earn up to 13 continuing education credits for participating in the summit.
In addition to the key speakers, the summit included a free forum open to the public where local residents had the opportunity to learn how to recognize drug use among family members. The workshop also gave attendees the chance to listen to a clinical consultant specialized in assisting families through the treatment process as wells as stories of addiction recovery. Additional staff were available to answer questions the public had and connect them to local addiction treatment resources.
Other sessions included naloxone certification training and a panel discussion.
Overprescribing addictive drugs has been a constant concern for state medical professionals.
Prior to the summit, the director of Mississippi's Department of Mental Health's (DMH) Bureau of Alcohol and Drug Services stated that approximately 10 percent of Mississippi residents misuse prescription medications.
According to preliminary data from the Mississippi Opioid and Heroin Data Collaborative — a partnership among the Mississippi Board of Pharmacy, Bureau of Narcotics, Department of Health and DMH — nearly 3,303,000 opioid prescriptions were written by state physicians during 2017. That averaged more than 9,000 prescriptions per day.
In the same year, there were 256 suspected overdose deaths in the state. Opioids were believed to be responsible for nearly 68 percent of those deaths. Madison serves as the seat of Madison County. While Madison County reported seven drug overdose deaths, it was among the top five counties in the state to administer naloxone.
The state Attorney General lamented how state government officials have cut funding for addiction recovery programs.
According to a 2016 Mississippi budget recommendation report for fiscal year 2018, state support funds for public health and hospitals were projected to be cut by more than $1 million.
Gov. Phil Bryant declared the opioid epidemic a state of emergency in Mississippi in August 2017. In response, the Opioid and Heroin Study Task Force recommended a set of actions which the governor placed into effect. The actions included training police officers to administer naloxone; creating protocols to monitor, report and limit the prescribing of opioids; and having medical examiners collect pharmaceuticals from the scene of a drug overdose-related death and deliver them to law enforcement officials for disposals.
While promoting the recent summit, the Attorney General stated that the educational aspect of the event could potentially save lives.
Summary
Article Name
Addiction Recovery in Madison Explored in Opioid Summit
Description
Community members, government officials and medical professionals gathered last week for a summit in Madison, Miss. to discuss addiction recovery resources and prevention measures.
Author