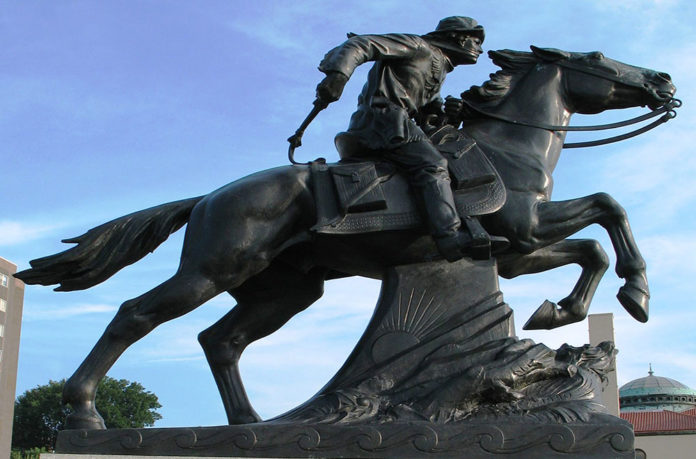 A new outpatient addiction treatment center in St. Joseph, Missouri will soon be accepting patients.
Over a year in the making, the St. Kolbe-Puckett Center for Healing (St. Kolbe-Puckett) will open its doors on September 5.
Co-founder Mark Puckett was inspired to open the center to honor his son, whom he lost to a drug overdose in 2016. The new center is a way to keep his memory alive and offer hope to other local individuals with substance use disorders.
The center's name is also inspired by Saint Maximilian Kolbe, the patron saint of people suffering from drug addiction, according to the Catholic Church.
Advertisement
St. Kolbe-Puckett will offer outpatient addiction treatment services on an appointment basis, primarily in the form of buprenorphine to curb opioid withdrawal symptoms and cravings. In addition, the center will hold weekly therapeutic sessions. A licensed therapist will lead a meditation and relaxation session on Monday mornings and an addiction support group will also convene Fridays evenings.
The center has also partnered with Assisted Recovery Centers of America and are discussing how to potentially connect patients with doctors in St. Louis via telemedicine services.
Fundraising to support the clinic began in summer 2017. While some local residents and business owners raised concerns over the nonprofit center's location in downtown St. Joseph back in November at city council work session, the concerns were later assuaged.
St. Koble-Puckett representatives emphasized that the outpatient addiction treatment center is open for individuals seeking assistance for their substance use disorders, especially those who do not have insurance.
According to Missouri Department of Health and Senior Services (DHSS), there were 951 opioid-related drug overdose deaths in the state in 2017. St. Joseph is located in Buchanan County, which reported 30 opioid deaths between 2013 and 2017 as well as 460 emergency department visits for opioid abuse from 2012 to 2016. Three of those deaths appeared to be a result of heroin.
In comparison, the counties around the St. Louis metropolitan area experienced higher overdose death numbers.
According to a recent DHSS news release, the rate of statewide opioid deaths appear to be decreasing.
According to the Addiction Policy Forum's Addiction Resource Center database, there are six providers that currently specialize in addiction treatment in Buchanan County.
Missouri government and healthcare officials have been working to increase addiction treatment and prevention efforts to address the state's opioid crisis.
In addition to enacting a Good Samaritan Law, the Missouri Opioid State Targeted Response (STR) project was founded in May 2017. Some of STR's goals include promoting alternative therapies for chronic pain, reducing the stigma surrounding drug addiction, training healthcare providers to administer medication-assisted treatment and improving access to treatment for patients covered by Medicaid.
Two recent bills will place a week-long limit on first-time opioid prescriptions and also expand Medicaid coverage for up to a year to support mothers receiving substance abuse treatment.
The state also introduced efforts to increase naloxone distribution to emergency medical services personnel.
St. Kolbe-Puckett's outpatient addiction treatment center has planned an upcoming car show and additional fundraising efforts in September.
Summary
Article Name
St. Joseph Outpatient Addiction Treatment Center Opening
Description
A new outpatient addiction treatment center called the St. Kolbe-Puckett Center for Healing in St. Joseph, Missouri will soon be accepting patients.
Author