County Sheriff Stacey Kincaid announced that a new addiction recovery program is in development to assist Fairfax County jail inmates. She revealed the plans last month during the Eradicating the Opioid Crisis in Northern Virginia Symposium at George Mason University.
Kincaid said the program would supplement behavioral health services already in place at the Fairfax Adult Detention Center (FADC) through the Fairfax-Falls Church Community Services Board.
The potential program would provide inmates addiction treatment resources to place them on a path to recovery once they were released.
People in jail and the local community do not have access to treatment for many reasons, including not having insurance, Kincaid said. She added that helping them is our responsibility.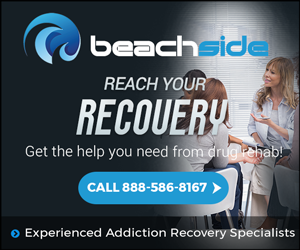 At the symposium, Kincaid mentioned that she was inspired to create the program after witnessing the effectiveness of Chesterfield County Jail's Heroin Addiction Recovery Program. Although details were not disclosed about how the program would be structured, Kincaid hopes to implement some of Chesterfield's approaches.
Other speakers at the symposium included Gov. Ralph Northam, who cautioned that naloxone should not be considered a sole means to an end in opioid-related overdose prevention and reversals.
After patients receive naloxone and enter the emergency room, we need to help get them into therapy, he said.
State government officials have been spearheading multiple efforts to expand addiction treatment and prevention practices. Former Gov. Terry McAuliffe's Drug Task Force on Prescription Drug and Heroin Abuse helped and the 2016 Appropriations Act paved the way for Virginia's Medicaid program to initiate its Addiction Recovery and Treatment Services (ARTS) benefit in April 2017. In the past year, ARTS has helped increase addiction treatment providers — now numbering 375 in the state — offering detox, in- and out- patient programs, medication-assisted treatment, residential treatment, and other services.
Although ARTS has been successful in increasing addiction treatment access, the number of drug-related overdoses in the state has skyrocketed.
According to preliminary 2017 data… (Continue Reading)
Summary
Article Name
Fairfax Addiction Recovery Program to Benefit Jail Population
Description
A new addiction recovery program is being developed to assist Fairfax County Adult Detention Center inmates.
Author