their families, which is often a deterrent for individuals with an addiction to seek treatment.
The Affordable Care Act Expansion implemented by the Obama Administration allows states to include Medicaid for mental health and substance use treatment but also allows states to choose whether they want to take part in the expansion. The expansion also allows each state to decide which services they think are worth covering. As a result, 19 states had not adopted the Medicaid expansion since implementation in October, creating a broad disparity between Medicaid coverage for mental health and substance abuse treatment across the country.
While the Affordable Care Act is going to be either repealed or altered by an incoming Trump Administration, it is unclear if the new health care plan will facilitate or hinder the addiction and mental health disparities between states and the shockingly high number of people that need treatment and don't receive any.
Opioid addiction, however, continues to increase in the United States. With the number of opioid prescriptions escalating from 76 million in 1991 to 207 million in 2013, 2.1 million people are currently suffering from a dependence on opioids, which are powerful man-made opiates similar to heroin. A statement from the National Institute on Drug Abuse commented on their data: "Because prescription opioids are similar to, and act on the same brain systems affected by heroin and morphine, they present an intrinsic abuse and addiction liability."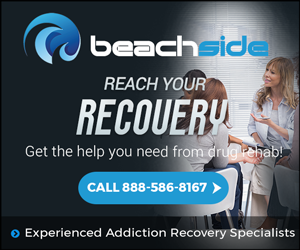 With such an out-of-control epidemic on our hands, 1 in 10 people receiving treatment is extremely low. According to Surgeon General Vivek Murthy's report, Facing Addiction in America, 1 in 3 American homes is affected by substance use disorders. After strides toward getting those with addictions treated, the United States can continue moving in the direction of treating people in need by universally covering treatment with insurance and consciously changing the way we talk about and view addiction.
Summary
Article Name
Only 1 in 10 people with a substance use disorder receive treatment
Description
While 66.7 million Americans admit to binge drinking in the last month and 27.1 percent say they have abused illicit or prescription drugs, only 10.4 percent of individuals with a substance use disorder received adequate treatment.
Author