In 2014, 1.3 million adolescents, ages 12 to 17, had a substance use disorder, according to the Substance Abuse and Mental Health Services Administration. As the addiction epidemic in the U.S. continues unabated, some states hit especially hard by opioid abuse are turning to mandatory education in hopes that it will help mitigate the damage.
Michigan is introducing a bipartisan packet of bills that aim to combat the opioid epidemic, including a revision to the school code that will require education on prescription opioid drug abuse, and similar bills are being considered in Massachusetts, Pennsylvania, and South Carolina. The programs will follow in the footsteps of a similar program already in place in Ohio.
The Health and Opioid Abuse Prevention Education (HOPE) curriculum was created to meet the requirements established by HB 367, a similar bill to the one currently being considered in Michigan and other states ravished by the opioid epidemic. In addition to requiring schools to implement a health curriculum that includes education on prescription opioid abuse, the bill also demands the Ohio Department of Education publish any recommendations made by the Governor's Cabinet Opiate Action Team.
"We needed to build the capacity up of existing health education in Ohio," said Kevin Lorson, the HOPE curriculum project coordinator, pointing out that in the past, Ohio has not had a state-mandated health curriculum.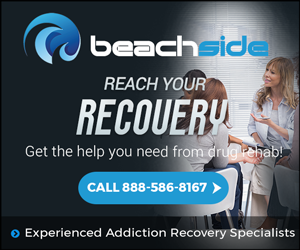 The HOPE curriculum provides instructional materials, administrator guides, resources for teachers, assessments, and lesson plans to build upon and enhance existing health education curriculum. It also encourages educators to connect with parents and available community resources in order to help children develop the necessary knowledge and skills to make drug-free decisions.
The nature of the program will differ depending on the age of the students. While lessons for middle and high school students are designed to be implemented in health classes, during the Alcohol and Other Drugs (AOD) unit, lessons provided for students in grades K through 5 are designed to allow teachers to implement them during English Language Arts classes, integrating Ohio's English Language Arts Standards into 20-minute lessons on opioid abuse prevention. This allows lessons to be taught by the teacher, rather than having an outside lecturer visit the classroom.
"The teacher is the most important person, outside of the parent, in that child's life," Lorson explained.
The K-5 lessons will place an emphasis on overcoming precarious situations by seeking assistance from… (continue reading)
Summary
Article Name
More states look at implementing mandatory opioid abuse education