A first-of-its-kind clinical trial has been launched to study the use of MDMA in helping people to overcome alcohol addictions.
Researchers in England will start tests using MDMA — the active ingredient in psychoactive club drugs such as ecstasy and molly — to help patients battle an alcohol use disorder.
Dr. Ben Sessa, a clinical psychiatrist and senior research fellow at Imperial College London, is currently carrying out the innovative study in an effort to advance treatment options for those struggling with alcoholism as a result of trauma.
He believes innovations need to be made in the face of alarming relapse figures for alcoholism sufferers.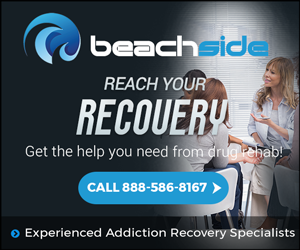 "As a consultant psychiatrist working in addictions it became clear to me that most addictions, especially for alcohol, are driven by underlying trauma," Sessa said. "The rates of recovery for alcohol use disorder are very poor, with up to 90 percent relapsing within three years of detox. That's not good enough after 100 years of modern psychiatry. Clearly, something new and innovative is required."
Sessa has been a part of previous experiments into the use of MDMA in treating post traumatic stress disorder. He saw the opportunity to apply the same theory to addiction treatment, using the drug in conjunction with psychotherapy sessions.
"The logical step was to see if MDMA-assisted psychotherapy could work with alcoholics and the high rates of trauma associated with their chronic drinking," he said. "This is a world's first. MDMA has never been explored as an agent to treat any addictions."
Sessa said there is much more to the trial than simply treating addictions with a form of ecstasy.
"Clinical MDMA has very little to do with ecstasy," he said. "Ecstasy is a recreational drug that may or may not contain MDMA in many instances. Simply taking ecstasy, or even pure MDMA for that matter, will not be especially helpful in treating addictions. It's only when it is combined with an intensive course of psychotherapy that the medicine works clinically."
Sessa explained that MDMA has the potential to trigger a release inside the brain, which can produce results including a strongly-felt positive mood and a reduction in anxiety. The drug can also give the patient access to repressed emotional memories and the ability to recall painful memories of trauma without being overwhelmed by them.
"When combined with psychotherapy this makes MDMA the perfect tool for helping the patient address the traumatic issues that underlie their drinking," Sessa said.
The study will test MDMA-assisted psychotherapy on 20 patients after they have detoxed from alcohol. The patients will then receive a high dose of capsule-form MDMA, followed by sessions of psychotherapy to explore the roots of their trauma.
Following the eight-week course, researchers will… (continue reading)
Summary
Article Name
Trailblazing trial into use of MDMA to boost addiction treatment
Description
A first-of-its-kind clinical trial has been launched to study the use of MDMA in helping people to overcome alcohol addictions.
Author