A Maryland program tests part of Trump's opioid crisis response plan by waiving a decades-old law that prevented Medicaid from funding large drug rehab clinics.
The Medicaid Institutions for Mental Disease (IMD) exclusion was instituted in 1965 during the Lyndon B. Johnson Administration, and limited access to substance abuse treatment centers for those enrolled in Medicaid. The exclusion prohibited Medicaid from funding substance abuse treatment centers that had more than 16 beds. The reasoning behind the exclusion was that Medicaid shouldn't pay for treatment that had traditionally been the province of the states.
However, fifty years later, the country's response to substance abuse treatment has shifted considerably. Many have lobbied to have the IMD exclusion removed, including a bipartisan coalition of state attorneys and the White House's Commission on Combating Drug Addiction and the Opioid Crisis.
As of today, seven states have been granted a waiver to the IMD exclusion. Besides Maryland, where the change took effect on July 1, 2017, the other states to receive the waiver are California, Massachusetts, New Jersey, Utah, Virginia, and West Virginia.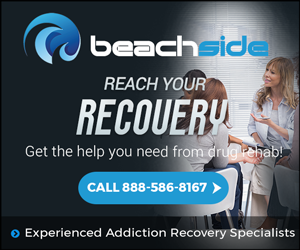 According to the Maryland Department of Health, there are 36 providers of addiction recovery treatment who are currently benefiting from the removal of the IMD exclusion, and early data suggests that over 1,500 Medicaid patients were able to take part in addiction recovery treatment during the months of July and August. The Department of Health estimates that there are currently over 2,300 additional beds available at residential substance abuse treatment centers across the state.
States across the country have been hit hard by the opioid crisis, and Maryland is no exception, with officials stating that drug overdose deaths were up 20% in June over the previous year. While the removal of the IMD exclusion has opened up additional beds for those seeking adequate substance abuse recovery treatment in the state, the direct effect of waiving the exclusion will not be known until the appropriate data can be gathered and analyzed.