Drug rehab and recovery programs in Arlington, Virginia are expanding to serve the increasing number of locals who have been affected by the opioid epidemic and need addiction treatment services. ­­­
There were 100 Arlington residents who sought drug rehab services for a diagnosed opioid use disorder in 2015 but that number increased 245 percent in just two years, with 345 people looking to receive opioid addiction treatment services in 2017, according to the latest Arlington County Annual Report.
Since the sharp increase in the number of people looking to get admitted into the drug rehab and recovery programs in the area was reported, Arlington officials started to focus on implementing several new measures to expand the availability of local addiction treatment services.
The Arlington Addiction Recovery Initiative was one of the measures.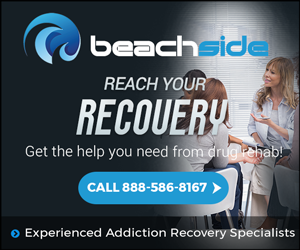 In January, the Arlington County Government hosted the first meeting for the Addiction Recovery Initiative, which included stakeholders, public safety and educational representatives of the area as well as addiction treatment specialists and members of local nonprofit organizations who have been meeting every month ever since.
During these monthly meetings, the local representatives focus on analyzing and collecting data related to drug abuse and treatment services. And they have implemented community outreach efforts to educate the residents on the types of drug rehab and recovery programs and services available.
Arlington County officials have also focused on promoting the importance of expanding two evidence-based approaches to treat substance use disorders — medication-assisted treatment and office-based opioid treatment.
Both practices, the officials highlighted, have been proven to reduce the risks of relapse for patients recovering from an opioid use disorder and to improve the overall clinical outcomes of their programs.
Office based opioid treatment — which consists of a blend of individual and group therapy sessions with pharmaceutical care and peer recovery — has been endorsed and supported by the American Society of Addiction Medicine (ASAM).
ASAM representatives have also recommended that both public and private health insurance providers cover office based opioid addiction treatment services and programs in order to lower long-term future costs associated with medical addiction treatment services.
Concurrently, medication-assisted treatment has been one of the primary focuses of U.S. Food and Drug Administration officials who have claimed that expanding the practice can reduce the negative consequences of the opioid crisis in the entire nation.
In addition to promoting the two evidence-based addiction treatment methods, Arlington County representatives have been using a case management team approach to better serve the people in need.
The approach features a… (continue reading)
Summary
Article Name
Arlington Drug Rehab and Recovery Programs Expand
Author