The SOBER Unit, a yearlong pilot program from the Los Angeles Fire Department (LAFD), seeks to better allocate resources by transporting chronic users to a skid row sober center located in downtown Los Angeles.
The innovative program has been underway since November of 2017. The goal is to ensure individuals who repeatedly call for emergency services due to substance abuse related issues receive the help they need, while also ensuring emergency response resources are available for the general public.
According to analysis of data from the LAFD, the top 40 users of the Los Angeles 9-1-1 Emergency System in 2015 were responsible for roughly 2,000 emergency calls. Since many of these top 40 "super users" are struggling with addiction, they are often been brought to a hospital where, after undergoing testing and occupying the time of medical staff, they frequently decline addiction recovery treatment. After being released, these same users will often call 9-1-1 again later in the same day, beginning the cycle anew.
As a result of this overuse by "super users," an unnecessary burden has been placed on the health network, making it more difficult for the average user to gain access to the emergency response support they need. In addition, this method is ineffectual for ensuring these "super users" gain access to adequate treatment at a specialized substance abuse treatment facility.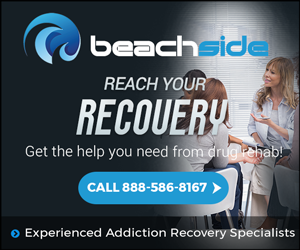 The SOBER program dictates that a field medical clearance exam is to be conducted by emergency response personnel. If the individual is not in danger from any acute medical condition, the SOBER Unit transports them to the sobering center, where they can be adequately monitored and placed in addiction recovery treatment.
By transporting chronic users to the sobering center rather than the emergency room, the LAFD hopes to ensure that chronic users are getting the addiction treatment program they need, while also allocating adequate emergency response resources to the average user of the Los Angeles 9-1-1 Emergency System.