Attorney General Steve Marshall held a Faith Forum in Mobile, Ala. to discuss how churches can provide support for persons in addiction recovery.
The event was held at Mount Hebron Church Ministries, drawing a small crowd. When addressing his audience, Marshall employed pronouns such as 'us' and 'we' to emphasize their connectedness as Christians.
Marshall explained that his rhetorical choices was a means to say that his role as a public official and as a Christian were one in the same — to help people in society and promote justice.
God is calling us to get involved in order to help people, Marshall said during his talk on how church involvement could assist persons with substance use disorders.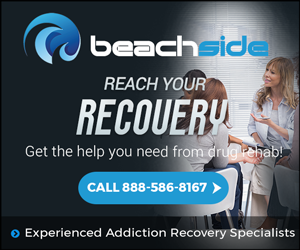 The key speaker addressing the effects of the opioid epidemic was Shannon Royce, the director of the U.S. Department of Health and Human Services Center for Faith-Based and Neighborhood Partnerships. She emphasized the addictive risks of prescribed opioid-based medications. She also reminded attendees that substance use disorders are chronic, medical conditions and shouldn't be considered moral failures.
In regards to addiction treatment, Royce recommended medication-assisted treatment (MAT), specifically methadone. She also attributed how increased naloxone distribution and administration has helped reverse a large amount of opioid-related overdoses in the state.
According to the U.S. Centers for Disease Control and Prevention, Alabama reported 756 drug overdose deaths in 2016. Currently, the Substance Abuse and Mental Health Services Administration lists 119 addiction treatment facilities in Alabama. There are 10 substance abuse treatment centers within a 5-mile radius of Mobile, with four outpatient locations offering methadone, buprenorphine or naltrexone services.
Within the past year, Marshall and other Alabama government officials have worked on expanding additional prevention and treatment programs. The Alabama Opioid Overdose and Addiction Council (AOOAC) was founded in August of 2017. In January, it revealed an Opioid Action Plan focused on prevention, intervention, treatment and recovery, and community response.
In a concurrent press release, Marshall stated that by working with the council members, he believes they can make progress in battling the opioid crisis in Alabama.
Alabama State Health Officer Dr. Scott Harris, who serves on the AOOAC, said that opioid-related overdose deaths are affecting Alabama schools, hospitals, churches and prisons.
The Opioid Action Plan recommendations included… (Continue Reading)
Summary
Article Name
Addiction Recovery in Mobile, Alabama Supported by Faith Forums
Description
The Alabama Attorney General held a Faith Forum in Mobile to discuss how churches can provide support for persons in addiction recovery.
Author