The McDonough County Drug Court in Macomb, Illinois was recently accredited by the state's Supreme Court for providing addiction treatment to inmates. Receiving accreditation was a two-year process for the drug court, given criteria the supreme court introduced in November 2015.
With the aid of a federal grant and a drug court fee, the program has been able to supply addiction treatment resources, including counseling services, for inmates.
Ninth Judicial Circuit Court Judge William Poncin explained that while there was contention on whether drug court programs should be instigated in the county, the costs of the Illinois Department of Corrections to provide rehabilitation for inmates proved to be far less than those to incarcerate them.
Poncin praised the McDonough County Drug Court team for its efforts. He stated he noticed that even though some officials were initially skeptical about whether the drug court would be effective, over time they changed their opinions and have actively assisted the participants.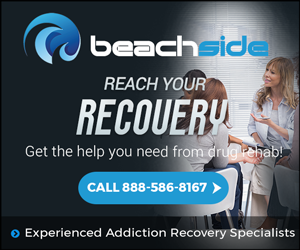 County drug court officials will regularly attend workshops to supplement their initial training program. Poncin attends an annual state drug court judges seminar and said he appreciates the ideas and approaches shared at these events.
A portion of the grant went toward hiring a new drug court and probation officer, Kara Hammond.
To determine eligible candidates, Hammond screens applicants to see if they meet certain criteria before deferring to the team for their input on whether to accept the person. Some disqualifiers include violent criminal offenses and non-probationary felonies.
The program is suited for offenders at high-risk of recidivism, Hammond said, since they are likely to be open to intervention efforts and recover.
If accepted in the program, participants are placed on probation. They are then responsible for submitting to drug tests at least twice a week. Hammond also monitors their attendance and progress with their drug court counselors.
A participant's whereabouts are tracked via an app on the person's phone. If necessary, Hammond will make monthly visits to their homes, sometimes accompanied by a police officer to administer additional tests or search for drug paraphernalia.
An average of 20 persons go through the county's drug court program at a given time. This number represents its highest admittance rate since the program began.
To graduate from the program, a participant must have a permanent living situation and either be enrolled in school courses or hold a job.
According to Hammond, around 75 percent of their drug court patients comply with the system.
Although McDonough County experienced two overdose cases, the Illinois Department of Public Health estimated that there were nearly 2,700 drug overdose deaths in the state. While the majority of deaths in the state were a result of heroin or other opioid-based drugs, state officials have also seen a rise in synthetic marijuana use.
Synthetic cannabinoid — commonly known as 'Spice' or 'K2' —  that had reportedly been laced with chemicals found in rat poison have resulted in four deaths and another 160 cases of people suffering from severe bleeding in metropolitan areas, such as Chicago.
A bill that would ban all synthetic cannabinoids in Illinois recently passed the state Senate.
Summary
Article Name
Addiction Treatment in Macomb Gets Boost from Drug Court Accreditation
Description
The McDonough County Drug Court in Macomb, Illinois was recently accredited by the state's Supreme Court for providing addiction treatment to inmates.
Author