Increased awareness about drug abuse and the importance of addiction treatment have been recently supported by the local community of Shelbyville, Indiana.
A vigil that was held last month outside of the Shelby County Courthouse strived to evoke the community members who have passed away from an opioid use disorder and to promote awareness to the local impact of the opioid epidemic.
During the vigil, candles were lit and several speakers addressed a crowd of approximately 60 people who came out to support the cause. A few local groups — the Shelby County Drug Free Coalition, Souls Harbor Church and Addicts Lives Matter — came together to organize the vigil.
Lori Springer, an executive director at the county's Drug Free Coalition, explained that all drugs have had a severely detrimental impact on the Shelbyville County region but opioids have been the primary concern.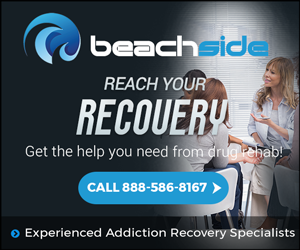 Although the latest statistics released by the state of Indiana show that less than five individuals died of an opioid-related cause in Shelby County from 2008 until 2016, Springer explained, the numbers do not serve as an accurate portrayal of the impact of opioids on the area.
That's because the lack of local addiction treatment services for the people who have opioid use disorders has led many to travel to get help in other parts of the state, particularly metropolitan areas such as Indianapolis, where many often end up passing away.
An indication that the opioid-related death toll does not depict the opioid epidemic accurately in Shelby County is the fact that law enforcement officials had to use naloxone to reverse almost 80 opioid overdoses just during last year.
Leaders and officials in Shelby County are working to improve access to recovery services and increase the number of addiction treatment alternatives that are available locally. They have also been using gatherings, such as the recent candlelight vigil, to educate the public on how much of a problem substance abuse has been across the nation.
Law enforcement officials from the county's correctional facilities have also reported that an increasing number of inmates have been incarcerated due to toxic substances. Representatives of the Shelby County Sheriff's Office publicly emphasized that it's not only the number of incarcerations that has increased but a rise in all other drug-related charges has also been observed.
A promising alternative to going to prison for those who have a substance use disorder in Shelby County has been the local drug court program. The program has been effective for more than a decade and participants get addiction treatment, counseling sessions, and assistance in obtaining employment.
Supporters of the city's drug court program have been enthusiastic about how it has not only been a way to reform the participants but to also save money for taxpayers.
However, a number of other programs designed for the people who battle substance use disorders have not been made available in Shelbyville yet. The residents of the city who are looking to utilize certain services, such as syringe exchanges, have no choice but to travel to other counties.
Summary
Article Name
Addiction Treatment in Shelbyville Supported by Community
Description
Increased awareness about drug abuse and the importance of addiction treatment have been recently supported by the local community of Shelbyville, Indiana.
Author