Bill S.2609 was passed in the Massachusetts Senate, which aims to provide an extra set of tools to address the opioid epidemic and establish a Commonwealth as a national leader in the efforts against the crisis, according to a statement sent to Addiction Now from the office State Senator Cindy F. Friedman.
One provision in the bill is to increase access to medication-assisted treatment. Another is to explore the tools to reduce harm and save lives by expanding education and prevention work. It also aims to address the high rates of co-occurring dual diagnosis conditions that occur in tandem with substance abuse.
The bill is called An Act for Prevention and Access to Appropriate Care and Treatment of Addiction. The Statement from Senator Friedman's Office says that it is the result of extensive research on evidence-based practices and collaborations with healthcare researchers, hospitals, clinicians, behavioral health providers, law enforcement, patient advocates, and the individuals with real life experience.
The experiences and research of these people were synthesized to "develop policies to address the opioid epidemic," the statement says.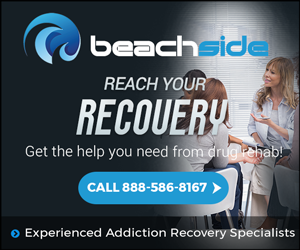 According to the statement, Senate President Harriette L. Chandler (D-Worchester) said "This important legislation takes an all-hands-on-deck approach to prevention and treatment. We want to make a real difference in combating addiction and to help bring an end to the opioid epidemic in Massachusetts."
Someone who receives treatment for an overdose in an emergency department will have the opportunity to begin treatment for substance abuse before the leave. The bill requires that all emergency departments and other satellite facilities have the capacity to initiate treatment with the patient, so they can voluntarily choose to get help.
Patients can also receive a direct referral from the emergency department to a provider in the community who can continue their treatment regimen after they return home.
The bill also adds Massachusetts to a group of states providing liability protections, including protection from criminal or civil liability for practitioners who prescribe drugs and pharmacists who dispense naloxone, an anti-overdose drug.
Massachusetts has one in every 11 people dying from opioid-related overdoses has a record of incarceration in jails and prisons. In 2015 alone, almost half of all deaths of released prisoners were related to opioids.
Constituents can follow the bill and track its progress at the Legislature's website.