A drug rehab center in Dix Hills, New York had a ribbon cutting ceremony this week to celebrate the expansion of one of their addiction treatment programs in Suffolk County.
Madonna Heights, a drug rehab center under the direction of SCO (formally known as St. Christopher-Ottilie) Family of Services, doubled the number of beds in their facility. They have two programs that help women who need addiction treatment — Morning Star 1, which originated in 1994 and helps single women with substance use disorders, and Morning Star 2, which debuted in 2007 and allows children to stay with their mothers while they go through drug addiction treatment.
"We are expanding the footprint of Morningstar 2, which is the mother-infant program," said Heath Bloch, the chief operating officer of SCO Family of Services. "We are doing that to address the needs of the families, to keep mothers and infants together."
Bloch said that they are adding 28 beds, 14 for mothers and 14 for their children.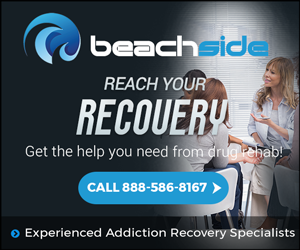 "What we have provided is basically a suite, a room for mom and a room for baby to live together while mom is addressing her addiction. [We] also work with mom to learn how to parent her child while she's sober."
The expansion of Morningstar 2 occurred with the assistance of the New York State Office of Alcoholism and Substance Abuse Services.
"The challenge always is, 'can you find the capital funding to modify the space, being a not-for profit?' it's not always an easy task," said Keith Little, executive director of SCO Family of Services. "We were fortunate enough to get funding from government funders."
The Morning Star 2 program intends to help patients acquire the help they need while staying at the drug rehab center and also feeling comfortable.
"What [patients] are really doing is living with us and then going outside into the community for their substance abuse treatment but while they're with us, they get additional services," said Donna Walsh, clinical supervisor of the Morningstar 2 program. "We have a primary counselor that works with them, that they meet with on a regular basis."
Walsh explained that the facility also provides parenting specialists, parenting groups and parental education classes to help the patients learn various skills.
This expansion in Suffolk County helps provide more assistance for a growing need for substance abuse treatment.
"[Suffolk County] has the highest incidents of opioid use in the state of New York so this program addresses opioid users in a community, in a county that is highly in need of it," Little said.
Preliminary reports released by the New York State Department of Health revealed that from January to September of 2017 there were 302 opioid-related overdoses in Suffolk County.
Little highlighted that the program at the drug rehab center has expanded in response to the growing population of opioid users.
"The number one goal is to assist the women in maintaining and building on their recovery," said Carla Carlyon, the director of Morningstar. "And building a sober support network so when they leave us they are in a better position to maintain their sobriety."
Carlyon indicated that the creation of Morningstar 2 was prompted by the fact that mothers always had to look for places for their children to stay while they received treatment.
Walsh said that her team has noticed that both the mothers and children become more self-assured when they leave the facility.
"One of the big impacts — besides helping the mothers work through their recovery and live a sober lifestyle which is our primary goal — is to really help the kids," she said. "Knowing that there's people out there that care, a different kind of lifestyle, I think that really helps them down the road."
Summary
Article Name
Dix Hills Drug Rehab Center Expands Program for Mothers
Description
A drug rehab center in Dix Hills, New York had a ribbon cutting ceremony this week to celebrate the expansion of one of their addiction treatment programs in Suffolk County.
Author