An addiction treatment program at the Kenton County Jail in Covington, Kentucky will launch in September to help treat inmates struggling with opioid use disorders.
The Kenton County Jail affiliated with the Hazelden Betty Ford Foundation to establish this addiction treatment program, which is called Start Strong, to provide medication-assisted treatment (MAT) to prisoners struggling with opioid use disorders.  
The Hazelden Betty Ford Foundation is a product of the union of the Hazelden Foundation, established in 1949, and the Betty Ford Center, originated in 1982. The nonprofit addiction treatment organization has several locations throughout the U.S.
The Kenton County jail has an existing addiction treatment program in place but this will be their first time implementing MAT to help treat opioid use disorders.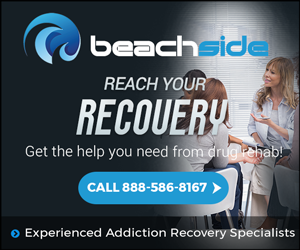 "We had an existing relationship with their program and custody," said Jordan Hansen, the senior manager of clinical programming and strategy for Hazelden Publishing. "They used one of our evidence-based curriculum. We were familiar with their programming and it was really solid programming."
He said that his organization had determined that the Kenton County Jail would be ideal for the  new program after a few visits to the facility were made.
"We had been wanting to expand the reach of MAT into correction settings for some time,"  Hansen said. "But we wanted to make sure that we had a really solid partner and they fit the bill. In addition, they had existing relationships with the University of Kentucky and the Governor's cabinet and it was a really good fit, I think, for us."
He emphasized that historically there have not been many MAT services available in correctional facilities across the U.S. except for a couple locations such as Rikers Island and prisons in Rhode Island.
"But outside of these pockets, there really hasn't been access to MAT and when there was it was typically limited to extended release naltrexone or Vivitrol," Hansen said. "One of the things we are hoping is that we can demonstrate the efficacy of these medications in these settings having seen them save lives and help people enter long term recovery in treatment settings."
A recent national survey reported by the Center for Health and Justice at TASC indicated that only 22 percent of people suffering from a substance use disorder actually received addiction treatment while incarcerated while only 2 percent had access to withdrawal management services.
According to a 2018 fiscal report by the Kentucky Office of Drug Control Policy,  $1 million has been set aside for the Department of Corrections for a naltrexone pilot program in local jails as well as $1 millon for MAT services in county jails across the state.  
The new addiction treatment program at Kenton County Jail is expected to cost about $2 million and the facility is still looking for funding.
Hansen said that the number one goal of their organization with the drug addiction treatment program is to reduce opioid-related overdoses and save lives.
"I think there are multiple objectives we can hit with this including cost savings and helping people get into long term recovery," he said. "If we demonstrate this is effective, safe and can be implemented in this setting, it can be a model for other correctional settings around the country to use buprenorphine and naltrexone in custody."
Summary
Article Name
Addiction Treatment Program in Covington Jail Launching Soon
Description
An addiction treatment program at the Kenton County Jail in Covington, Kentucky will launch in September to help treat inmates struggling with opioid use disorders.
Author