Drug Use During Pregnancy Laws in Illinois
In 1973, The Supreme Court ruled that the word "person" in the 14th Amendment does not include fetuses in Roe v. Wade. However, they said states could define and protect potential human lives  as long as there are "important legitimate reasons." In the past few years,  Illinois and 20 other states have been working towards making significant changes by amending laws to protect the potential life of fetuses. Learn more about Illinois laws and how they deal with drug use during pregnancy.
Is substance abuse a crime during pregnancy?
In Illinois, substance abuse is not a crime.
Have women been prosecuted for drug abuse during pregnancy?
Yes, women have been prosecuted for drug use during pregnancy.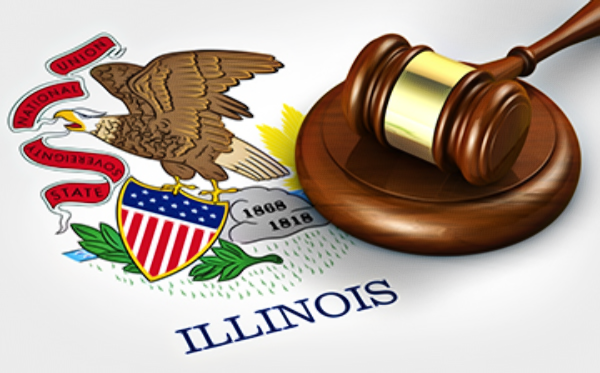 What happens if I fail a drug test while pregnant?
The Healthcare worker must report drug abuse and direct you to Drug & Alcohol Detox & Rehabilitation Centers For Pregnant Women. In some cases, police can even take a woman into custody if they suspect her substance abuse will harm her unborn child, even involuntarily commit until the child is born.
Is substance abuse during pregnancy considered child abuse?
A woman can be found guilty of child abuse or neglect in Illinois if the child's blood, urine, or meconium tests positive for drugs at birth.
Will they take my baby if I test positive at birth?
Illinois newborn drug testing laws mandate cases to be reported to the Department of Children and Family Services (DCFS) and the Department of Public Health (DPH), where an investigation will begin. The results of the investigation determine whether the baby is taken permanently.
Is it grounds for civil commitment for substance abuse during pregnancy?
No, substance abuse during pregnancy is not grounds for civil commitment.
Will health care workers have to report substance abuse during pregnancy?
When drug use is diagnosed or suspected, Illinois requires healthcare workers to report it.
Is a drug test required if drug use has been suspected during pregnancy?
No, Illinois does not require testing over suspicions.
Court findings and ruling
The Illinois Supreme Court's ruling in response to substance abuse (and other harmful effects on the fetus) during pregnancy:
The Illinois Supreme Court calls it "legal fiction" that the fetus "is a separate legal person hostile…to the woman."
"…a judicially defined standard of conduct would have to be met. It must be asked, by what judicially defined standard would a mother have her every act or omission while pregnant subjected to State scrutiny? By what objective standard could a jury be guided in determining whether a pregnant woman did all that was necessary in order not to breach a legal duty to not interfere with her fetus' separate and independent right to be born whole?"
Despite the Illinois Supreme Court's ruling that the fetus is not a separate legal person until it is born, cases like The People of the State of Illinois, Petitioner-Appellee,v. A.R., Respondent-Appellant still happens.
The court of Kane County found the respondent to be an unfit parent and sought to terminate her parental rights to her son when her son was born with cocaine in his system.
After repeal, the Judge did not want to terminate the respondent's parental rights because of the respondent's "outstanding" rehabilitation efforts.
Pregnancy and Substance Abuse
It only takes 15 minutes for water-soluble alcohol to get to the fetus and make the fetus' blood alcohol content that of the mothers. However, a fetus cannot metabolize the alcohol to get it out of its system like the mother. As for illegal substances like cocaine, marijuana, and methamphetamine (and more) – the mother may not have long-lasting effects on drug use, but the fetus is likely to endure a variety of development problems.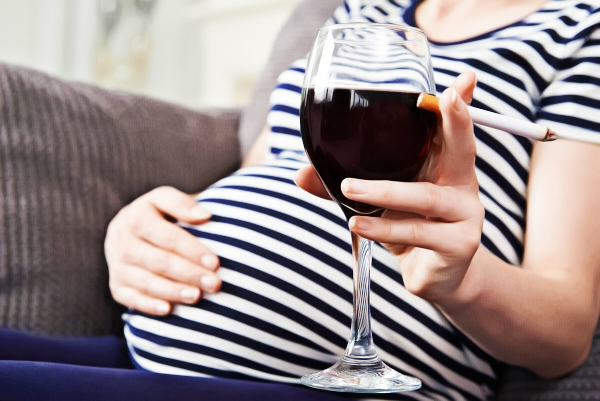 Effects of substance abuse during pregnancy on baby:
birth defects
premature babies
underweight babies
stillborn births
Sudden Infant Death Syndrome (SIDS)
Pregnancy and addiction linked to risks of stillbirth:
Tobacco use—1.8 to 2.8 times greater risk. Most risk is found among the heaviest smokers
Marijuana use—2.3 times greater risk
Any stimulant, marijuana, or prescription pain reliever use—2.2 times greater risk
Research has connected pregnancy and drug addiction to severe health consequences in infants over the years. Whether these studies will lead to stricter regulations and punishments on pregnant women is highly debatable. Nonetheless, as of 2019, Illinois enacted the RHA to protect women from being punished right now for what the government constitutes as harmful. The Reproductive Health Act (RHA)  says that the government cannot punish or prosecute for something a pregnant woman may or may not have done due to the government's claim that it is harmful.
Sources:
SB 25: ILLINOIS REPRODUCTIVE HEALTH ACT
Newborns' exposure to drugs: Discrepancies in mandatory reporting
Laws about pregnant women and substance abuse questioned
Laws Pertaining to Pregnant Women Who Use Drugs
How States Handle Drug Use During Pregnancy
Substance Use While Pregnant and Breastfeeding