Drug Use During Pregnancy Laws in Tennessee
Tennessee is the only stat with laws in place that considers drug use during pregnancy as a crime. Here is more information on the laws in this state and court rulings around substance abuse and pregnancy.
Is substance abuse a crime during pregnancy?
Yes, Tennessee's "Fetal Assault Law" fell to its sunset clause in 2016. Although lawmakers have attempted to re-enact the original 2014 law, known as Public Chapter 820, no bill has been successful. There is no current statute on the books that makes substance use during pregnancy a prosecutable crime in Tennessee.
Have women been prosecuted for drug abuse during pregnancy?
Mallory Loyola, then 26, was the first person charged and prosecuted under the "Fetal Assault Law" of 2014 when she and her newborn were found addicted to meth. Loyola admitted to smoking meth days before she delivered her baby. She eventually plead guilty to a lesser charge and given probation as meth isn't considered a narcotic under Public Chapter 820. She was later arrested a second time and charged with fetal assault when tests determined that Loyola also had opioids in her system while she was pregnant. They charges were dropped after she completed rehab.
Is substance abuse during pregnancy considered child abuse?
Yes. In Tennessee does consider substance abuse during pregnancy as child abuse.
Is it grounds for civil commitment  for substance abuse during pregnancy ?
No. Substance abuse during pregnancy is not considered grounds for commitment in order to obtain psychiatric evaluation.
Will health care workers have to report substance abuse during pregnancy?
Tennessee law no longer requires health care workers to report substance abuse during pregnancy. However, they are encouraged to help those suffering from substance abuse to get counseling.
Is a drug test required if drug use has been suspected during pregnancy? Will they they take my baby if I test positive at birth? What happens if I fail a drug test while pregnant?
A drug test is no longer required if a woman is suspected of substance abuse during pregnancy. At this time, health care providers cannot take your child even if you fail a drug test without a court order.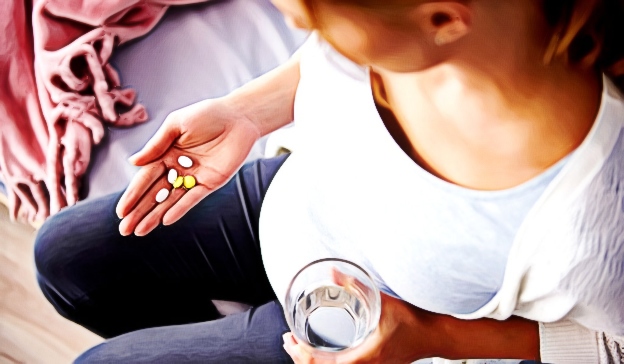 Pregnancy and Substance Abuse
It's well documented that the effects of substance abuse during pregnancy contributes to poor prenatal care. Mothers who are using drugs, especially opioids and drugs like heroin, are apprehensive about seeing a physician in fear of being reported to law enforcement. Now that there's no criminal law regarding pregnancy and substance abuse on the books in Tennessee, mothers can actively seek prenatal care. They are also more inclined to give birth in a hospital and seek treatment for addiction.
Effects of Substance Abuse on a Mother and Her Fetus
Possible effects of substance abuse to the mother include pregnancy and drug addiction, as well as lung and heart issues like seizures, stroke, respiratory failure and death.
Possible effects of substance abuse to the fetus include placental abnormalities that can result in miscarriage or stillbirth. Babies born suffering from the aftereffects of a mother's addiction include various syndromes like: Neonatal Abstinence, Fetal Alcohol and Sudden Infant Death Syndrome. Heart and lung issues are common. Neurological issues leading to developmental disorders can also present when a child is older.
Repercussions Regarding the End of Tennessee's "Fetal Assault Law"
Tennessee has been seeing an uptick in opioid deaths over the past few years. Heroin deaths are also rising, according to the National Institute on Drug Abuse. Tennessee currently ranks third in the nation for prescriptions written by physicians. Tennessee providers wrote 81.8 opioid prescriptions for every 100 persons in 2018. Although health care providers are no longer required to report substance abuse during pregnancy, they are expected to encourage and facilitate drug counseling.
Public Chapter 820 never found common ground amongst many lawmakers and health care providers when it passed in 2014. Over 100 women were arrested in the two-year trial period that Tennessee enacted the "Fetal Assault Law" before it ended on March 23, 2016. Many of those cases have been overturned and Tennessee has yet to provide any other law to replace Public Chapter 820.
Sources:
Fetal Assault Law and Mallory Loyola
Opioid Deaths Tennessee
Guttmacher Substance Use During Pregnancy
Status of Pregnant Women and Criminal Law Jama
Doctors Applaud the End of the Fetal Assault Law in TN