patient education, pain management through physical therapy, close patient monitoring with continual feedback, and alternative, and complementary medicine practices like yoga and acupuncture.
"We need to [use] the pyramid of pain management," Dr. Restrepo said. "That pyramid starts with medications that are not causing any type of dependence or overuse, and we really need to start to review again how we're going to approach pain in this country."
The VA also developed Pain Coach, a smartphone app for patients receiving pain management treatment, a Veteran's Health Library, which includes a Patient/Family Management Toolkit, and resources for pain management on My HealtheVet, a website offering tips and tools for vets and their health care team.
Since the launch of OSI, the number of veterans receiving opioids has decreased 27 percent, from 679,376 to 492,295, according to the VA. Additionally, 145,810 fewer vets received opioids and benzodiazepines together, a 51 percent decrease; and 145,426 fewer vets were on long-term opioid therapy, a 33 percent decrease.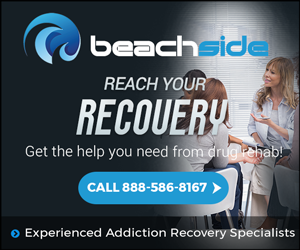 Veterans in the VA system also saw a 40 percent reduction in opioid dosage from 59,499 to 35,645.
How vets can get help
Treatment for co-occurring disorders like PTSD and SUD is effective, according to the VA. Nearly a third of veterans seeking treatment for SUD also have PTSD and more than a quarter seeking treatment for PTSD also have SUD.
The VA also says evidence generally shows that veterans improve from PTSD and SUD symptoms when they receive treatment for both. Treatment methods include group cognitive behavioral treatments, psychological treatment for PTSD such as cognitive processing therapy or prolonged exposure, behavioral couples therapy with a spouse or significant other, and/medications that could manage PTSD or SUD symptoms.
Treatment can also address symptoms such as pain, anger, and sleep disorders, which should be discussed when talking to a VA health professional.
Dr. Restrepo hopes education and empathy will help communities recognize how important is to understand why veterans suffering from substance use disorder and PTSD are not sinners, weak nor have a moral failing.
"We need to treat the problem as an epidemic, [and] as a chronic illness, and we need to respect the people," he said. "These are patients and individuals with a chronic disease and you can compare this disease with diabetes, hepatitis C, and with diseases that imply that you need to be engaged in treatment for months or even years to maintain your recovery and sobriety. I really hope that their family members will be on board every single time that a family member has this difficulty."
Summary
Article Name
As vets struggle with opioid abuse, VA responds with multi-pronged approach to treatment
Description
According to the National Center for PTSD, a branch of the U.S. Department of Veterans Affairs (VA), 27 percent of veterans diagnosed with post-traumatic stress disorder (PTSD) also suffer from substance use disorder (SUD). Veterans coming back from the Middle East face a 60 percent chance of returning with chronic pain, according to VA officials. Additionally, 50 percent of older veterans in the VA health care suffer from some kind of chronic pain.
Author