AdvaMed 2016 medical conference in Minneapolis, where Dr. Slavin was a panelist.
Axium, approved by the Food and Drug Administration, delivers pain relief to the dorsal root ganglion, a pathway in the body responsible for channeling pain. The second new implant, BurstDR, provides chronic pain relief via electrical waves, which hinders pain signals.
Currently, cost is stifling the advancement of neuromodulation technology. These devices are very expensive and insurance companies aren't willing to pay for them, despite studies showing their usefulness.
Meanwhile, more concerns keep arising regarding opioid therapy. The United States reported record numbers of opioid addiction and it has been proven that opioids lose their effectiveness over time.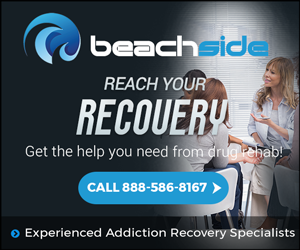 Dr. Slavin remains a strong advocate of neuromodulation. Although it cannot end the opioid epidemic, he said it can "provide an alternative to opioids and help patients already on opioids as a replacement therapy."
This field continues to develop new methods of therapy that will treat other afflictions such as Parkinson's disease, obesity, and obsessive-compulsive disorder. Dr. Slavin is one of many dedicated to advancing this treatment so patients will have more than a pill to ease their pain.
Summary
Article Name
Neuromodulation, a weapon in the fight against opioid addiction
Description
Neuromodulation, a weapon in the fight against opioid addiction
Author