Due to increasing substance abuse in Cincinnati and other major Ohio cities, local legislators and medical professionals have called upon health insurers to partner up with the government's efforts to address the issue.
On March 7, Senator Sherrod Brown (D-OH) and President of the Ohio Society of Addiction Medicine Shawn Ryan participated in a conference call with other medical professionals.
Brown has advocated for government intervention to limit the illegal shipments of fentanyl into Ohio. Use of the painkiller resulted in the deaths of over 2,000 Ohio citizens in 2016.
In January, Brown introduced his bipartisan bill, the Interdict Act, to Congress.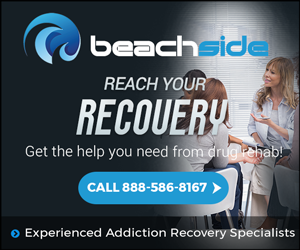 The bill, which was subsequently signed into law by President Donald Trump, focused on increasing access to and distribution of chemical screening equipment to border patrol officers. The screeners would be able to detect and intercept illegal substances — including, but not limited to, narcotics and opioids such as fentanyl — that are being smuggled across the border or shipped through mail and courier services.
Additional staff will also be recruited and scientists will be hired to interpret screener data daily.
In a February press release, Senator Brown responded positively to the bill's passing. The state plans to invest $6 billion to fight the opioid epidemic; however, Brown urges Congress to collaborate with law enforcement to attempt to slow and cease drug trafficking into the country.
Brown highlighted that without all the resources needed, it will be difficult to police the entry of drugs into the country.
A recent study conducted by the Centers for Disease Control and Prevention preceded Brown's bill. The report correlated data on overdose rates by age group and found the highest increase of drug overdose deaths occurred among persons 15 to 45.
In March it was announced… (Continue Reading)
Summary
Article Name
Substance Abuse in Cincinnati Prompts New Government Response to Opioid Crisis
Description
Due to substance abuse in Cincinnati, local legislators have called upon health insurers to partner up to address the issue.
Author