light therapy to patients, Bacon expressed concern over its efficacy. While several people may benefit from it, further studies are needed to determine whether the therapy is acting as a placebo.
"They're doing something — it's a ritual," he said. "Human beings have responded well to rituals, so it's hard to separate out 'is this different light wave actually the thing that's doing it or is it the ritual?' It doesn't matter in some respects because they get some relief."
According to a study published in the journal Depression Research and Treatment, researchers recommended light therapy alongside counseling, increased Vitamin D intake and antidepressant medication, as an effective treatment option. Study subjects also had less side effects than those who took antidepressants. However, the study noted that light therapy patients can exhibit symptoms of eyestrain, headaches and, in extremely rare cases, an increased risk of macular degeneration.
York is glad that medical professionals are becoming more receptive to the benefits of light therapy.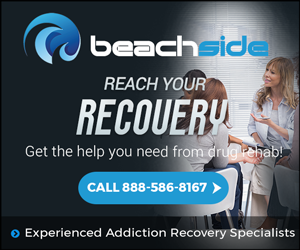 "Finally, we're starting to really have doctors and caregivers put the value of Vitamin D out there," she said. "Low Vitamin D3 is another depressant. Everybody here is shockingly low on their Vitamin D. Their cell structure is in jeopardy of being damaged and they're getting very sick. People are really becoming aware of the value of light therapies in health and wellness. The word is spreading and as that spreads people don't think of us as so much of a novelty but as a commodity."
In addition to inviting Duluth residents to experience the therapy by driving the bus to public places, the York sisters have also partnered with local businesses and senior living communities to offer their therapy as a wellness perk.
Eventually, they would like to expand the SunSpot to include a storefront that will provide Vitamin D- and Calcium-rich foods and additional resources.
Summary
Article Name
Duluth Addiction Treatment Patients Use Light Therapy to Improve Recovery
Description
Community members in Duluth, Minnesota receiving addiction treatment have seen positive results with light therapy.
Author