An addiction treatment program in Scranton, Pennsylvania has become the beneficiary of a grant to help treat opioid addiction in Lackawanna County.
The Wright Center has received approximately $1 million to create a Pennsylvania Coordinated Medication Assisted Treatment (PacMAT) program. The program gives MAT access to over 300 people in Northern Pennsylvania.
The Wright Center is a nonprofit organization that originated in 1976 as an internal medicine residency program and evolved into a multifaceted medical center that offers addiction treatment programs.
Governor Tom Wolf and his administration announced a few months ago that substance abuse treatment centers were going to able to apply for one of four $1 million grants to establish the PacMAT program. The beneficiaries were selected by departments of Health, Human Services and Drug and Alcohol Programs.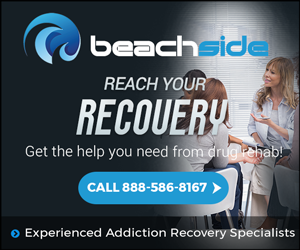 The funding was spread out using the $26.5 million in resources from the federal government supplied through the 21st Century Cures Act.
The funding was detailed in the 2017-2018 Governor's Executive Budget, which also aimed to extend access to naloxone. The executive budget called for extending $2 million to drug courts in an attempt to help inmates struggling with opioid use disorders.
The Wolf Administration also called for limiting the amount of opioids that could be prescribed throughout the state and strengthening the Prescription Drug Monitoring Program. The administration called for creating new guidelines to assist doctors' prescribing practices.
Using the PacMAT program, the Wright Center is collaborating with 10 addiction recovery centers in five counties with the addiction treatment center in Scranton serving as the model.
The addiction treatment program was recognized as an Opioid Use Disorder Center of Excellence in 2016. This title only was applied to the facilities that delivered follow-up treatment to people with opioid use disorders and organized care for people that used Medicaid.
There were 88 drug-related overdoses deaths in 2017 in Lackawanna County and 84 in 2016, according to the Lackawanna County Coroner's Office. There have been nine drug-related overdoses in 2018.
The Office of Drug and Alcohol Programs serves as the Single County Authority (SCA) for substance abuse treatment programs throughout Susquehanna County and Lackawanna County.
The SCA is in charge of implementing a system that focuses on administration, prevention and case management.
The administration model centers on using all the available resources with the goal of treating substance use disorders throughout the county. It also involves planning and funding each addiction treatment program that administers MAT.
The prevention model is geared toward setting up an educational system to teach students about the dangers of opioid use. There is added curriculum that focuses on substance abuse education in elementary, middle school and high school throughout the county.
The case management plan focuses on a patient's entry into an addiction treatment program. This is designed to help Medicaid patients or people who don't have insurance.
In March, the Pennsylvania Emergency Management Agency (PEMA) aligned with Lackawanna County to set initiatives to help fight prescription drug abuse.
The initiatives included setting up an opioid operational command center and allowing pharmacists to affiliate with other organizations to help increase access to naloxone. PEMA also aimed to void the separate license requirement for hospitals and medical centers to extend access to substance abuse treatment.
Summary
Article Name
Addiction Treatment Program in Scranton Receives $1 Million Grant
Description
An addiction treatment program in Scranton, Pennsylvania has become the beneficiary of a grant to help treat opioid addiction in Lackawanna County.
Author