U.S. Sen. Chris Murphy convened a town hall meeting in Danbury, Connecticut last month to discuss measures that would go toward expanding addiction treatment options.
Murphy announced to a group of local activists and government officials that $3.6 billion of the national budget was recently approved to be distributed to states to battle the nation's opioid crisis. Even though Connecticut is a small state, Murphy said, the amount of money it receives will be a great help in increasing addiction treatment programs for residents with substance use disorders.
Murphy also said that he is working on introducing additional measures to supplement his 2016 Mental Health Reform Act. The law increased access to addiction treatment and mental health services in a similar manner to how patients get approved by insurance companies for surgical procedures and other medical services.
Many members present at the meeting raised concern over patients having difficulties accessing addiction treatment through private insurance. Murphy commented that he is currently addressing the problem with insurance companies.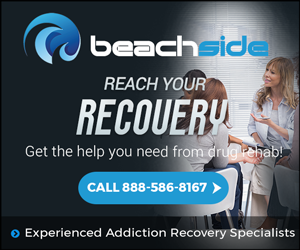 He also announced that a bill will be presented to potentially fund the training and staffing of additional addiction recovery coaches nationwide in a similar manner to Connecticut's model. Recovery coaches work with patients to help them find treatment, housing and support options.
Murphy commended the state's efforts in placing recovery coaches in emergency rooms and other healthcare settings.
According to the National Institute on Drug Abuse, the rate of opioid-related overdose deaths in Connecticut hovered near the national average through 2012. But the rate has skyrocketed, climbing nearly 200 percent from 2012 to 2016.
The state's Chief Medical Examiner James R. Gill recently announced 1,038 accidental drug intoxication deaths occurred in 2017. Twenty-two of those deaths occurred in Danbury. Heroin and cocaine overdoses accounted for the majority of overdose deaths in Connecticut, with 474 and 347 deaths respectively. The presence of fentanyl was recorded in 677 of total deaths.
Gill recently testified in front of the state… (Continue Reading)
Summary
Article Name
Addiction Treatment in Danbury to Receive Government Funding
Description
Sen. Chris Murphy convened a town hall meeting in Danbury, Ct to discuss how national funds would expand addiction treatment and prevention.
Author