Barriers to addiction treatment in Lowell, Massachusetts may be assuaged through a recent partnership between two nonprofits. Company officials from Lowell House and the Lowell Community Health Center (LCHC) signed a contract last week which would bring Lowell House's integrated care to the center.
The new agreement would allow Lowell House to rent space in the LCHC building. The contract allocates the space for the term of a 20-year lease with options to extend up to an additional 60 years. The rental agreement also includes four, 10-year renewal options.
Currently, Lowell House offers residential and outpatient addiction treatment services, while LCHC offers an office-based outpatient program, specializing in medication-assisted treatment. LCHC physicians prescribe patients Suboxone and Naltrexone while also connecting them to social workers and recovery coaches.
Lowell House will establish an integrated treatment recovery center on LCHC's fourth floor, which will include a healthy living center. Plans are set to be operational by the end of the year.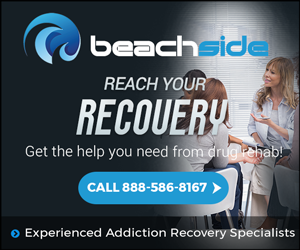 The key to long-term addiction recovery is integrated treatment, said Lowell House CEO Bill Garr. He added that the partnership with LCHC will go a long way to reduce opioid overdoses and fatalities.
According to a February report from the Massachusetts Department of Health, there were 68 overdose deaths in Lowell in 2016.
Middlesex District Attorney Marian Ryan announced earlier this month that state police detectives assigned to the county DA's office responded to 1,011 unattended opioid overdose deaths since 2012 — where a person's death is not discovered until later or when the person died without receiving medical care. While the county saw an 11.5 percent decrease in overdose deaths from 2016 to 2017 — Lowell saw a 21 percent decrease — it experienced a sharp increase of opioid overdose in homes during the past six months.
Middlesex District Attorney's Office spokesperson Elizabeth Vlock highlighted a number of trends present in the data:
— Seventy-two percent of the county's overdose deaths occurred in personal residences in 2017.
— Eighty-one percent of the individuals who overdosed used opioids at home alone, most commonly in a bedroom, but a relative was present in the home 59 percent of the time.
— The median age of those who overdosed was 36 years and 82 percent were male.
Although family members may be able to administer naloxone in the event of an overdose, using opioids at home can be very risky.
People often lose the opportunity to receive help at critical moments when they use drugs alone at home, Ryan said.
Ryan will speak at a community opioid discussion in nearby Melrose about ongoing prevention efforts and available treatment resources at this week.
Garr said that he believes that a stigma toward persons with substance use disorders can prevent individuals from reaching out for help.
The health and well-being of our community is our main priority, said LCHC CEO Sue West Levine.
Future patients and those who already utilize both LCHC and Lowell House's addiction treatment services will greatly benefit from their partnership.
This collaboration will help us pool resources and remove addiction treatment barriers that prevent us from assisting patients, said West Levine.
Having all these coordinated services in one place is a gift for our clients, Garr said.
Summary
Article Name
Addiction Treatment in Lowell Boosted by New Partnership
Description
Barriers to addiction treatment in Lowell, Massachusetts may be assuaged through a recent partnership between the Lowell House and the Lowell Community Health Center.
Author