An addiction recovery program in Griffith, Indiana has seen great results since it was implemented in Lake County.
In April 2017, the Griffith Police Department affiliated with Police Assisted Addiction in Recovery Initiative (PAARI) to incorporate an addiction recovery program that focuses on placing people struggling with substance use disorder into treatment rather than jail.
Since then, the addiction recovery program, which was brought to Griffith by Police Commander Keith Martin and officer Rick Merchantz, has become increasingly popular.
"Word [about the program] is spreading," Martin said. "One of the people that came in to take advantage of the PAARI program heard from his cellmate in the county jail and turned him onto it."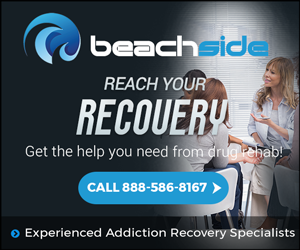 The Griffith Police department had been attempting to find a solution to the opioid epidemic when they came across the PAARI program.
"We actually discovered the PAARI program by doing some research on our end trying to figure out what we'd be able to do locally to fight the opioid epidemic," Merchantz said.
He explained that after discovering the PAARI program, they brought it to their chief's attention and had immediate approval.
"We started doing more research and kind of put a program of our own together with some other agencies and institutions around our area as far as rehab centers and places people go for Narcotics Anonymous meetings and kind of adopted their mission and brought it to Griffith and we've been having some pretty good success with it here."
The Griffith Police Department has actively encouraged people to turn in their prescription drugs into the unwanted prescription drop off box that is located in the department's lobby 24/7 and be directed to an addiction treatment program.

The PAARI Program, originally developed in 2014 in Massachusetts as the Angel Program, has been crucial in providing addiction recovery programs.
In 2016, the PAARI published its first annual report, featuring the effects of the addiction recovery programs. In year one, it was reported that communities that implemented the PAARI program saw 25 percent decline in crime related to addiction.
The Griffith Police Department is the fourth police station in Indiana to join the PAARI program to help local people find addiction recovery programs.
"A lot of other departments are now joining PAARI," Merchantz stated. "One thing that we're not doing is running them for warrants. This isn't us trying to get people and take them to jail. If they have any drugs or paraphernalia on them, they're taken and disposed of and charges are not filed because we feel they came here on their own free will knowing we would help them."
There currently is no official substance abuse treatment center in Griffith, according to the 2017 National Directory of Drug and Alcohol Abuse Treatment Centers. The Big Book Legacy, a private group that provides addiction recovery services, has affiliated with the Griffith Police Department to help the people that walk into their stations.
"It's truly about saving lives and making somebody's life better," Merchantz added. "The addiction really takes control of the person. They lose family and friends who can't be around that person anymore. I want to help people live healthier lives, try their best to get through their addictions, and really mend the bridges that may have fallen apart for them because they need that support system. I also feel like by doing this, our department is bringing life and opening the conversation about addiction."
Summary
Article Name
Griffith Addiction Recovery Program Shows Progress
Description
An addiction recovery program in Griffith, Indiana has seen great results since it was implemented in Lake County.
Author