from the Virginia Department of Health's Office of the Chief Medical Examiner, drug overdose fatalities have risen in the past 10 years to become the most common form of death, surpassing gun and motor vehicular deaths. More than 1,530 overdose deaths occurred, the leading causes being fentanyl and heroin, followed by prescription medication misuse. These statistics represent a ten-year peak for Virginia.
Additional topics at the symposium included prevention and medication disposal methods and how substance use is linked to a nationwide stigma.
The Director of the Prince William Health Institute, Alison Ansher, noted that many patients have utilized medication collection sites to dispose of their expired or unused prescriptions.
In addition, government and medical officials have discussed ways to formally recognize substance use disorders as chronic medical conditions and avoid stigmatizing language.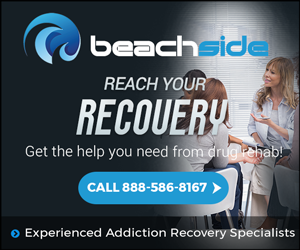 Kincaid anticipates once the FADC's addiction recovery program is in place it will be a model for the Commonwealth of Virginia. The program is tentatively scheduled to be put into effect in September.
After patients have gone through the program, she said that she hopes they continue on the road to recovery.
Summary
Article Name
Fairfax Addiction Recovery Program to Benefit Jail Population
Description
A new addiction recovery program is being developed to assist Fairfax County Adult Detention Center inmates.
Author